Sauber is poised to reveal its 2018 line-up at the Abu Dhabi Grand Prix, as rumours swirl it could bring the Alfa Romeo name back to Formula 1 with Ferrari.
With Sauber keen to forge closer ties with Ferrari, it has been clear for some time that one of its 2018 race seats would go to Formula 2 champion and Ferrari protege Charles Leclerc.
The decision on the second Sauber drive has been much tougher to nail down, with Ferrari weighing up whether to place Antonio Giovinazzi there as well.
Against that background, Sauber's owners - who have close links to Marcus Ericsson - have been considering whether they would prefer to commit to the Swedish racer for another season.
Although there have been growing indications that Sauber was edging closer sticking with Ericsson, a final call will be made only after a sign off from Ferrari.
It has emerged that Ferrari president Sergio Marchionne has considered the idea of rebranding of Sauber's customer engines as Alfa Romeos as part of moves to strengthen the alliance between the two teams.
Marchionne has long talked about his desire to bring the Alfa Romeo name back to F1 for the first time since its 1979-1985 works team programme (pictured below in 1979), and with Sauber eager to embrace a long-term future with Ferrari, an opportunity exists.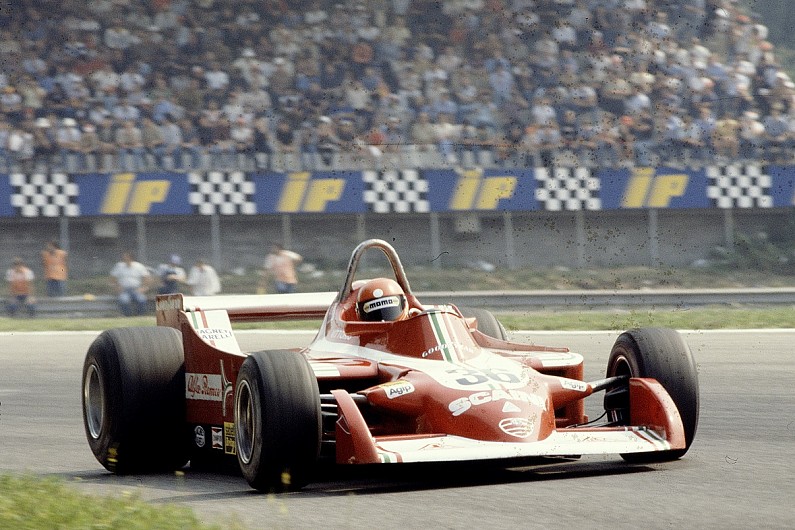 Late last year, Marchionne even suggested that key to a possible Alfa Romeo project was that is became linked with Ferrari's junior drivers.
"Alfa Romeo in F1 could become a fine breeding ground for young Italian drivers," he told Italian media.
"The best one, Giovinazzi, is already with us, but there are others besides him, and they are struggling to find room.
"Alfa Romeo, more than our customer teams, could offer them that space."
Whether such a tie-up is possible as early as 2018, or longer term, is unclear at the moment - but should Marchionne give the sign off then it would be a huge boost to Sauber in terms of its global branding.
With the iconic Alfa name and its famous four leafed clover back in F1, there would be great opportunities to tie up fresh sponsorship interest as Sauber gets its F1 programme back on course.
But though Sauber knows all the advantages an Alfa tie-up could bring it, the final say will rest on whether Marchionne wants to throw his weight behind the Alfa Romeo commitment - especially amid such delicate times in the relationship between Ferrari and F1's owner Liberty Media.
Autosport has produced a standalone special magazine to celebrate our 70th birthday. All current print subscribers will receive a copy for free. To order your copy of the 196-page Autosport 70th Anniversary issue, please go to: autosport.com/autosport70th