Bernie Ecclestone says it is inevitable that manufacturers have criticised the proposed 2021 Formula 1 engine regulations and the rules should have been left untouched or changed much more radically.
The former F1 CEO, who was deposed in January, believes the changes involve too much extra expense on top of the existing investment.
"The trouble is they've all spent a fortune on these bloody engines," Ecclestone told Autosport.
"And they don't want to go back to their boards and say, 'We need another few quid because we need to modify the engines'.
"I think honestly they should do something really different, or leave it alone.
"All they had to do was what we agreed three years ago, I think, with Jean Todt, which was more fuel flow, and more fuel in the car, and let them rev to another 2000 revs. That's all that was necessary."
Ecclestone is sceptical about the prospect of F1's new owner Liberty Media being able to execute the changes it wants to make to grand prix racing.
"They shouldn't have made so many predictions, should they, as to what they could do," he said.
"They should have waited to see what can be done.
"I'm sure what they had in mind and wanted to do was alright. The problem is doing it.
"All we really had to do was have a look at when was F1 really popular. Let's get the rule book out and let's do it that way.
"I haven't seen any difference really.
"The racing's good - it's better now than it was. We've been waiting four years for this, so it's a little bit easier when there's competition. Now Ferrari's woken up, it's good."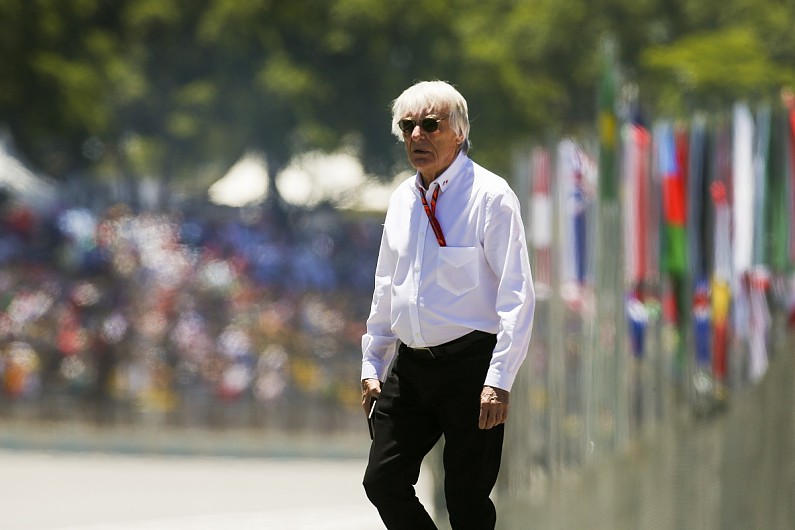 Ecclestone questioned Liberty's unprecedented investment in marketing and F1's enlarged commercial department, having always maintained that his brief from previous owner CVC was to keep costs in check and bring in a profit.
Liberty recently announced a reduced profit and hence less income for teams, due in part to the extra investment.
"You have television every couple of weeks and television during the off-period, and the teams are all talking, everybody's talking," said Ecclestone.
"So what could we talk about? What can anyone talk about? Say to 'people come and see F1, it's super'?
"I was the chief executive with the job of making it look good, making sure that they could sell the shares.
"We were trying to sell for four years, and eventually we got it together and sold."
He also expressed doubts about Liberty's aim of having more F1 races in the United States, having tried to establish F1 in many American venues over the decades, most recently in New Jersey.
"I want to see them get more races in America," Ecclestone said.
"As they don't seem to be looking for money, maybe it's possible.
"If you're looking to make money, that's not the way to do it. That's why I went east."