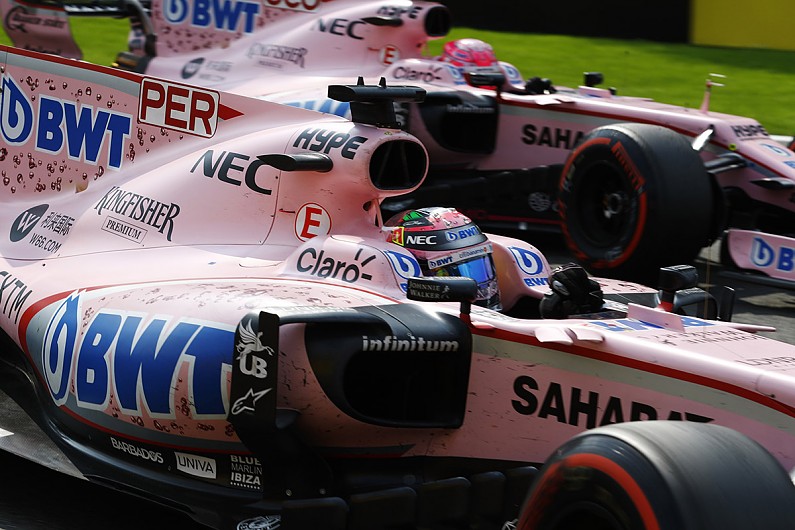 Force India is now unlikely to change its identity to Force One in 2018, but the Silverstone-based Formula 1 team is looking at other options.
The team's original plan had been to use Force One to create a more generic identity, in an attempt to appeal to sponsors.
Earlier this year several UK companies were set up using that name as the first step towards a change.
However feedback from F1's new owners has suggested that the name is potentially too close to that of F1, especially when abbreviated. Deputy team principal Bob Fernley insists that while the team has not been told definitely that Force One won't be approved, it is now considering alternatives.
"We're going to have difficulty getting it through as Force One," Fernley told Autosport.
"Like all things we tried to do it in partnership with everybody, so we're working with F1, just out of courtesy. What you want is the path of least resistance.
"It's wrong to say it's completely off the table, but you want to be pushing an open door, not one which will have difficulties.
"Out of courtesy we need to work with Liberty and the FIA to make sure we do things in a constructive way.
"It's not the only option that we have in place. We're looking at others at the moment.
"Whatever decision we take is going to have to be done with a great deal of thought, because it has to last us indefinitely, because now we have to develop a brand to represent the team going forward and into the new era."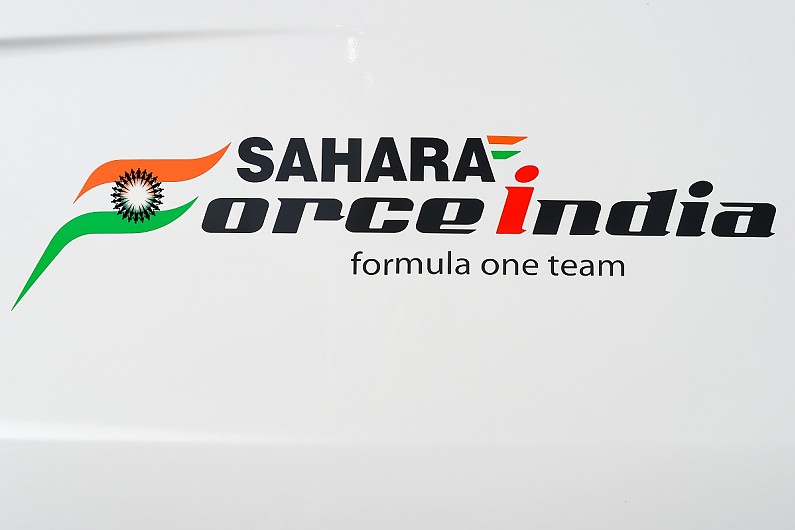 Fernley said that "Force" is still likely to feature in any new name.
"We're not tied to it, but it would make some sense to keep it there," he added.
"It's a key option that we're working with. It's a decision by the shareholders, and we can only make recommendations."
Regarding a potential deadline he said: "We still have to go to F1 Commission with it.
"I think the timeline is really probably by mid-December that we need to have submitted the application.
"From the FIA's point of view and the promoter's point of view the official entry comes out in January."
Team COO Otmar Szafnauer confirmed that various alternatives are being reviewed.
"We just have to decide what it is," he said. "Everyone's got an opinion when it comes to team name, it's got to have longevity, and it's got to be right, it can't be Force One, all sorts of stuff."