The Mercedes Formula 1 team will use the final two grands prix of 2017 to trial "new and interesting" concepts for next season.
Mercedes has wrapped up its fourth consecutive constructors' and drivers' championship double early, despite an intense battle with Ferrari and Sebastian Vettel for the respective honours.
This weekend's Brazilian Grand Prix and the season-closing Abu Dhabi event across November 24-26 give Mercedes "the first two test opportunities ahead of the new season, trialling new and interesting concepts".
In its preview for the Interlagos race, Mercedes pledges to "become a little bolder", test new parts and carry out "experiments" that would be too risky if it was still fighting for titles.
Mercedes motorsport boss Toto Wolff said: "It might be tempting to think that, with both championships now secure, the pressure is off for the two remaining races of 2017. That couldn't be further from the truth.
"Inside the team, we are looking at the next two race weekends as the first two grands prix of 2018.
"We have two races that we are determined to win in order to take that positive momentum into the winter.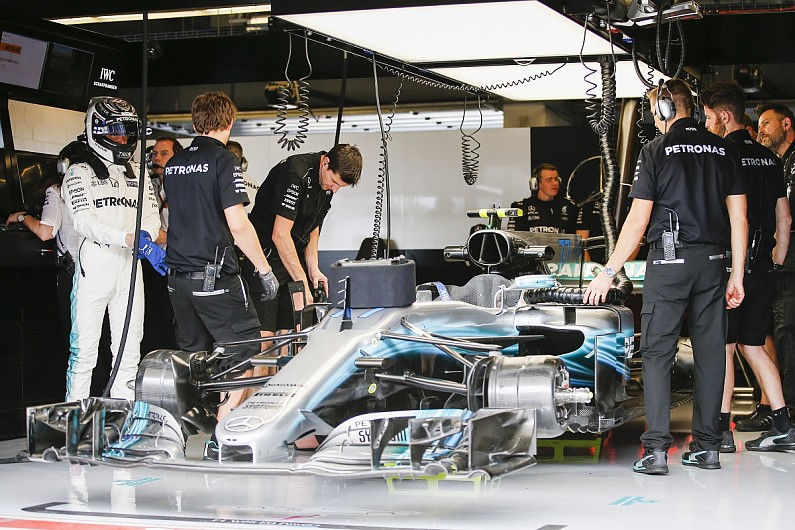 "There will be no backing off just because the championship business is now done."
Lewis Hamilton clinched his third title in four years with Mercedes in the Mexican Grand Prix two weeks ago.
His new-for-2017 team-mate Valtteri Bottas trails Vettel by 15 points in the fight to finish second in the drivers' championship.
Wolff said both drivers should expect to win in Brazil but he predicts Ferrari and Red Bull, which claimed pole and the race victory respectively in Mexico, will be legitimate contenders.
He added: "Lewis is operating at the peak of his powers right now, and will be determined to add another victory to last year's success; Valtteri made a promising step forward in Mexico and will aim to build from this at Interlagos.
"As recent rounds have shown, winning grands prix is never easy.
"Red Bull have taken two victories in the past four races and, although we have claimed the other two, Ferrari remain formidable opponents.
"With the championship now settled, the battle for 2018 has already begun."