Daniel Ricciardo has no worries that Red Bull is starting to become focused around Max Verstappen, in the wake of his Formula 1 team-mate signing his new deal.
Red Bull announced at the United States Grand Prix that it had agreed a contract with Verstappen that will keep him at the outfit until the end of 2020.
With the team eager to make Verstappen Formula 1's youngest world champion, it has prompted questions about whether Ricciardo may be better off looking elsewhere to further his career.
But Ricciardo insists he has seen nothing to suggest that the team is favouring Verstappen, and says he would be the first person to speak up if he did see it happening.
"Up until now I haven't seen or experienced anything," he said.
"I cannot predict the future but at least up until now there hasn't been any favouritism.
"If there was you would know about it because I would be expressing my frustration. It is not something I would hide.
"I am aware that he has broken some records and I guess Red Bull, especially as a brand, would like him to break more.
"And that is fine. I get how it would boost the brand's image, so from a marketing point of view I get it.
"But behind closed doors, from an engineering status and equality, there has been nothing at all like that.
"You would certainly know if I was unhappy with how things were shaping up, and they have been fair."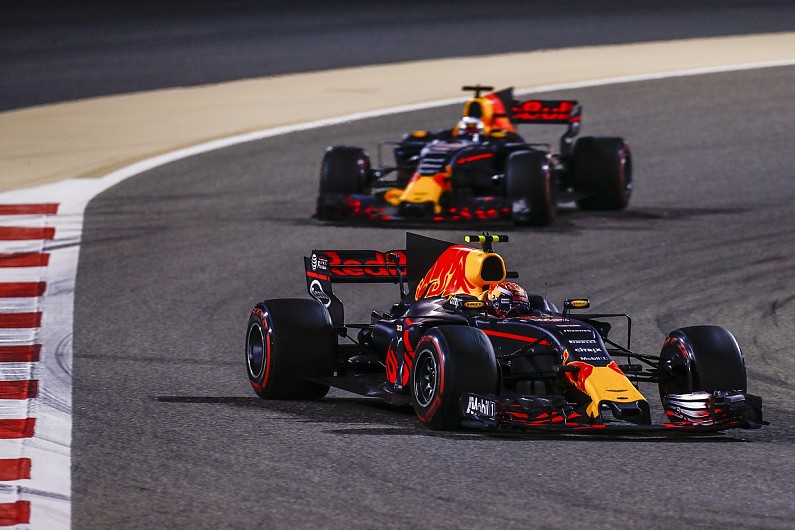 Red Bull team boss Christian Horner is adamant that the team will support both of its drivers equally, and he is keen for Ricciardo's deal to also be extended.
"The clear intent is to ensure that we keep Daniel in the car past the end of '18," he told Autosport.
"It's the best driver line-up we've had, probably the best on the grid, and we're obviously very keen to retain that.
"The way we operate here is that we give both drivers absolute opportunity.
"There's more than 12 months left on Daniel's contract, so we've got a little bit of time, but at the right moment we'll sit down and talk about the future."
Talking about what will be key for him when it comes to deciding whether to stay or not, Ricciardo said that his only concern was that Red Bull could give him a good car.
"The biggest thing for me looking forward is can we build a car that can win a title?" he said.
"If we come out next year and have a chance or put ourselves in with a chance to win, then very likely I will want to stay on and extend my contract also.
"The performance is definitely still the number one box for me to tick."