The FIA has told Formula 1 teams that rules banning them from grid drying before races will be enforced at the Japanese Grand Prix, after confusion in Malaysia.
Force India was upset after it spotted several teams using fans to dry their grid spots ahead of the last race at Sepang following the morning rain, with one side of the grid clearly damper than the other.
The manual drying was a breach of article 22.3 of F1's sporting regulations which state: "Other than by driving on the track, competitors are not permitted to attempt to alter the grip of any part of the track surface."
Teams spotted drying their grid spots in Malaysia were advised by officials to stop, but the matter was not reported to the race stewards because it was felt not to be a serious enough rules breach.
There had been confusion from teams that had dried their spots because at last year's damp Japanese GP the FIA had allowed teams to do so and they had been under the impression that such permission carried forward.
But the FIA has now notified teams that they will not be allowed to dry their grid spots.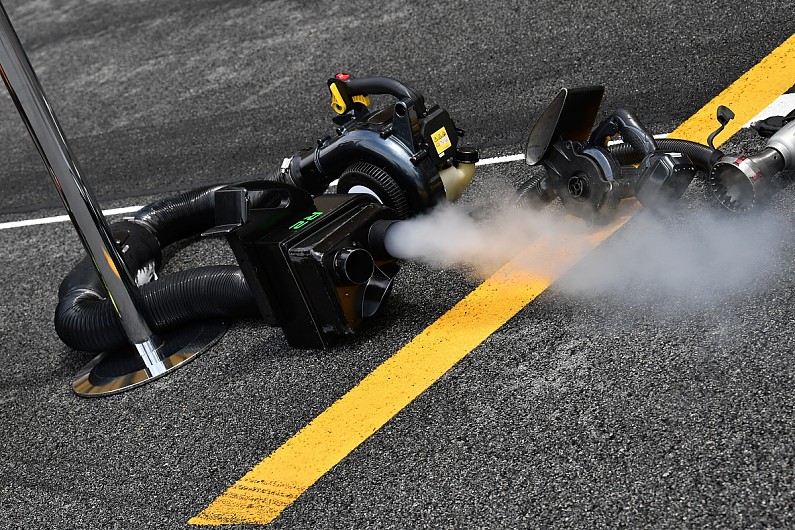 There could be situations where the FIA does make special exceptions, but this will be done on a case-by-case basis and all teams will be informed if it happens.
Force India chief operating officer Otmar Szafaneur remains unhappy that action was not taken against the teams that had dried their slots in Malaysia, and warned his outfit would complain more strongly in future offences.
"Maybe next time we will protest," he said.
"We will take it out of the hands of the people here and put it in the hands of the stewards and, if necessary, the Court of Appeal.
"If there is no punishment then is there no incentive not to do it again."