Force India chief operating officer Otmar Szafnauer says some rival Formula 1 teams broke the rules by drying their grid slots ahead of the start of the Malaysian Grand Prix.
There was a heavy rain shower ahead of the race start at Sepang and although the track dried enough for the field to start on slicks, damp patches remained on the slots closest to the grandstands.
Some teams chose to use handheld driers to dry the grid slots, but that contravenes article 22.3 of the sporting regulations: "Other than by driving on the track, competitors are not permitted to attempt to alter the grip of any part of the track surface."
Szafnauer said Force India mentioned what was happening to the FIA on the grid, but ultimately no action was taken, and that it chose not to dry the damp starting place of Esteban Ocon.
As the race classification has subsequently been made official, the race result cannot change.
"Half the cars on the grid were drying the circuit, which is not allowed, and we didn't," he told Autosport.
"We actually followed the rules so when everyone else is drying the circuit they get a much better start than we do on the wet side of the grid."
He added: "I think McLaren was one of the teams drying the grid."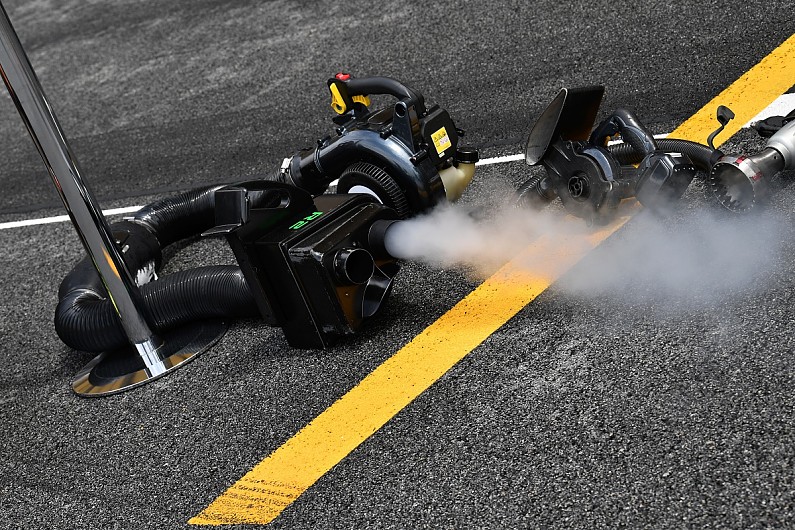 When asked if the team would raise the issue with FIA F1 race director Charlie Whiting, Szafnauer replied: "We've raised it with him already.
"I haven't talked to Charlie, but some of the other FIA members.
"I don't know, they are bewildered by it. I don't know what they are going to do.
"We pointed it out on the grid, that they were doing it. You're not allowed to do it.
"Many cars did it and got a better start because of it. And than all that kind of stuff happens."
It is likely the matter will be raised when the team managers meet at Suzuka, ahead of next weekend's Japanese Grand Prix.
However, with the race result now official, it is expected that the next course of action will involve the FIA issuing a clarification that the practice is banned.