Formula 1's top six teams have written to FIA president Jean Todt and F1 CEO Chase Carey to express concerns about Marcin Budkowski's potential move from the FIA to Renault.
Former Ferrari and McLaren aerodynamicist Budkowski resigned from his role as head of the F1 technical department last week.
Until his resignation Budkowski was privy to inside information from all teams, including future R&D ideas submitted to the FIA for approval.
Rivals were alarmed to learn from the FIA's Charlie Whiting that Budkowski is only on three months 'gardening leave', which means he can start in his anticipated new Renault job at the end of the calendar year and potentially make a significant contribution to the 2018 car.
The subject was discussed by an informal gathering of the six Strategy Group teams in Malaysia, attended by Toto Wolff (Mercedes), Christian Horner (Red Bull), Maurizio Arrivabene (Ferrari), Eric Boullier (McLaren), Paddy Lowe (Williams) and Bob Fernley (Force India). Renault is not currently a member of the Strategy Group.
The letter that resulted from the meeting calls for new protocols for both FIA and F1/Liberty staff members, with a much longer gap before they can take on team roles.
Liberty is included because it now has a strong representation of technical personnel working on new regulations.
"I wish Marcin well, he's a good guy," Wolff told Autosport.
"If he can move back to a team and make a career, I wouldn't want to stand in his way.
"But as an FIA official if you make rules and issue technical directives you cannot negotiate a deal to join a team and within three months, join them.
"There might be a potential conflict of interests, which I'm not saying he has in any way abused, but there should be some kind of ethical policy that we all follow.
"We don't want him to look compromised in a position when he was heavily involved in the rulemaking and on the other side having ongoing discussions with teams.
"There needs to be a certain delay."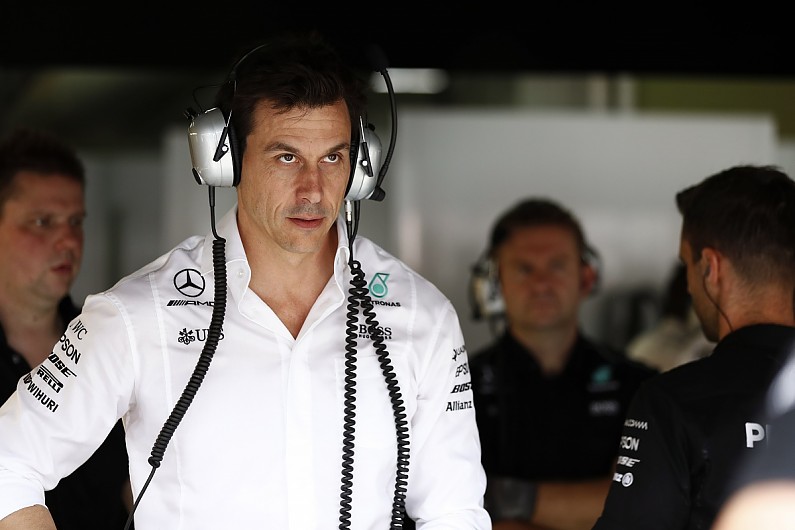 Although there have been suggestions that the focus is now on protocols for the future, rather than a specific attempt to delay Budkowski's arrival at Renault, Fernley indicated Budkowski was still being discussed.
"I don't know if something can be done at this point," said Fernley.
"But I think we probably have to look backwards and forwards.
"It's quite clear that he's going to Renault, so there is a threat there."
He suggested teams would be less willing to seek rules clarification from the FIA in future if its personnel could potentially join rivals.
"The process in the past has been to go to the FIA and say 'this is what we are thinking of doing, how does it sit from your side?' And we get a very unbiased and clear direction on it," Fernley added.
"The difficulty is that if you can't rely on that, then you're going to have to take more chances."