Sergio Perez was on an intravenous drip the night before Formula 1's Malaysian Grand Prix as he battled to overcome a virus picked up in the build-up to the weekend.
Perez struggled to breathe during Friday practice and continued to feel unwell in qualifying on Saturday, and admitted he was facing a "massive" physical challenge ahead of Sunday's race.
Though he still felt under the weather on race day, he produced an impressive drive to finish sixth in one of the most physically demanding grands prix on the calendar.
"He didn't feel great," chief operating officer Otmar Szafnauer told Autosport of Perez's condition on Sunday morning.
"I think this sickness is going around. He said after [the race] he wanted to stop but just kept going.
"He did what he had to and finished it. He said it was the hardest race of his career. I can understand why.
"It's not easy when you are feeling fit in this heat and humidity and when you're unfit its got to be really hard."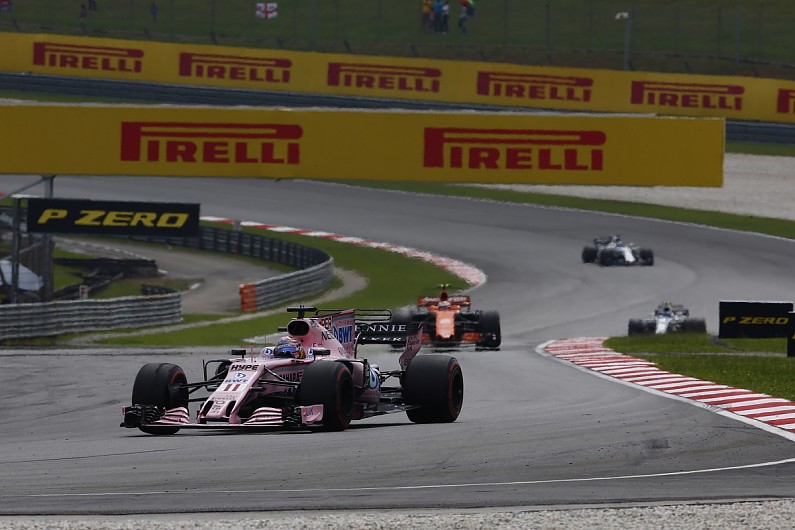 When asked if he expected Perez to back to full fitness for this weekend's Japanese Grand Prix at Suzuka, Szafnauer said: "Yes.
"He will be OK," he added. "He's a tough racing driver."
Perez said there were occasions during the race weekend when he felt so bad he thought he might have to pull out.
"It's a nice result, also just to make it to the finish line," he said.
"At some points I thought I'd had to give up on the weekend, given my condition.
"I just kept going out of willingness to do it and I have to thank the doctors for helping me out.
"So I'm just happy that I finally made it to the end and I got some good points for the team.
"I hope to be back to full fitness in Japan."
Deputy team principal Bob Fernley added: "Sergio drove a pretty much perfect race, despite being unwell.
"Sixth place is a wonderful reward for his perseverance over the weekend."