Fernando Alonso's travails at the back of the Formula 1 grid with the failed McLaren-Honda project are well documented, but he is still considered one of the best drivers.
Since winning his two world titles in 2005 and '06 he has suffered a barren run of 11 seasons, and thanks to sub-par machinery he hasn't even won a race since 2013.
Autosport's Nigel Roebuck told Motorsport.tv's weekly programme The Flying Lap that Alonso is the best driver of the 21st century, and that a surprise answer from Felipe Massa solidified his opinion.
"It's been terribly sad that you wouldn't even know he's in the races," said Roebuck to host Peter Windsor.
"I think Fernando is the greatest driver of this century and I've thought that for a dozen years.
"It registered with me when I asked Massa: 'Michael [Schumacher] or Fernando, who's better?' And he said Fernando."
F1 fans have been debating whether Alonso deserves to be considered the best as Roebuck says, and here is a selection of comments from the Autosport Forum:
Ricardo F1: I love Alonso, he's massively talented and absolutely up there. But Roebuck ignores the elephant in the room. He got beaten by a rookie [Lewis Hamilton]. Probably the best rookie ever, but still, it happened.
PassWind: Sebastien Loeb, Jimmie Johnson, Jamie Whincup, Tom Kristensen, each of them sustaining focus and their winning ways. Schumacher, Alonso, Hamilton and Vettel are the best of the century so far in F1, of those flip your fan coin and choose, each of them are worthy as focused and above average winners.

Join the Alonso debate on the Autosport Forum
Gareth: I'd almost forgotten hearing about how Alonso made Renault a championship-capable team, then did the same at McLaren, and how this proved how great he was. A decade ago, that was all the rage. That seems to have fallen by the wayside, what with the predominant narrative now being 11 years of him being handed cars that weren't good enough to mount a championship challenge, but thanks for the reminder.
robefc: It's strange with Alonso (and F1 in general) in that the events since 2013 seem to have elevated him in a lot of people's minds more so than Lewis. Doing subjectively very well in a terrible car versus stacking up wins in a dominant car appears to have enhanced the former's reputation more than the latter in some minds.
Comparing performance in F1 is probably even more futile than other sports (Messi v Ronaldo etc), it's literally impossible to separate car and driver performance, there's only ever one other reference and it's not fixed.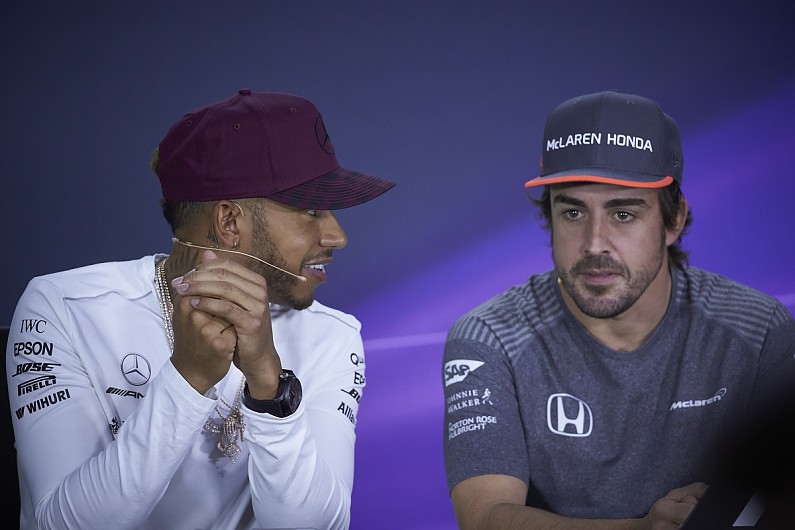 Dicun: It's always tough to state who is the greatest. At the end of the day it purely comes down to personal preference. I've long considered him to be the best overall package on the grid, but that's just a personal opinion of course. My reason for this is that no matter what aspect of driving/racing we look at, Alonso is in the top three in every possible category.
I consider him the absolute best in the following categories: starts, first-lap moves, racecraft and possibly race pace too. His overtaking and defensive skills are second to none too.
ZOne: I agree Alonso is the best. When judging his "lack of results", in my opinion, it has to be considered how long periods dominated by one team has become the norm instead of the exception.
I think McLaren Honda 1988-91 was the first streak of four consecutive world driver championships for one team. It took nine years until Ferrari's period of domination started. But since 2010 there was four consecutive titles for Red Bull, then it was three for Mercedes with basically no other team standing a chance.
So the argument about Alonso's lack of results basically boils down to: he didn't get the Mercedes seat instead of Hamilton.