Italian Grand Prix winner Lewis Hamilton said he is happy to play the villain for the partisan Monza crowd after being booed on the Formula 1 podium.
Hamilton suggested it was normal that Ferrari fans would not give him a good reception on a day when Sebastian Vettel finished only third.
"I had a real nice song playing in my head, and it kind of went over my head," Hamilton said about the crowd reaction.
"It's to be expected here in Italy. Over the years it's been common to have that [reaction] if a Ferrari driver is not on the top.
"Inevitably you're going to be the villain here, if you're the one that's stopping the Ferraris.
"If I wasn't driving today and Valtteri [Bottas] wasn't driving today, the Ferraris would have won!
"We are the villains. Some days I'm happy to be the villain, and I really don't mind. I just try to remain respectful.
"I admire their passion. They feel a little bit more like football fans here, the aggressive ones.
"But it's all in the name of love for the red cars."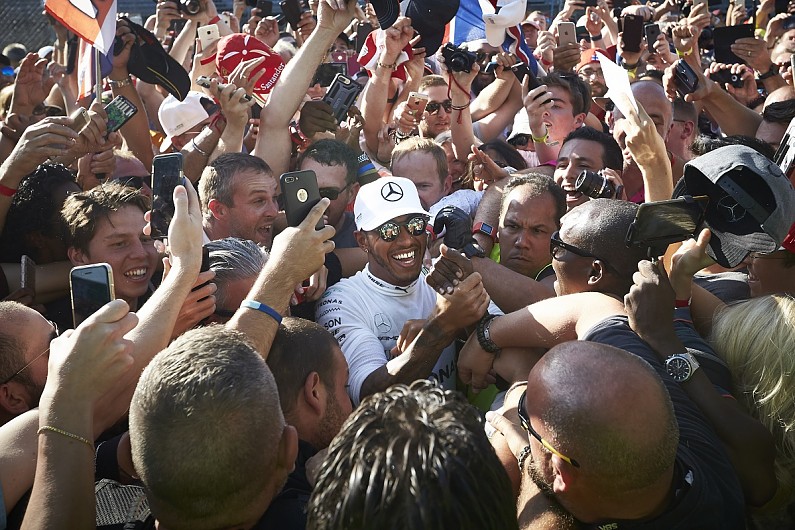 Hamilton felt that he did still have some support at Monza, and he joked that his success will gradually convert people from Ferrari fans into Mercedes fans.
"In amongst them I see there's a British flag, I see there's Italians that have crossed over from Ferrari to Mercedes," he said.
"There's a lot of people to convert, and a lot of people won't convert - but bit by bit, and year on year, I'll convert a few more. I'm grateful for those."