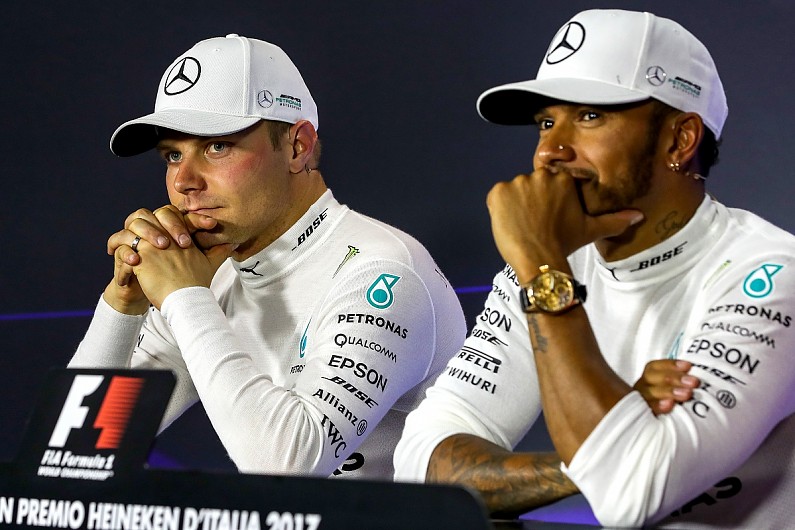 Valtteri Bottas says Mercedes "found a different kind of stability" with its W08 Formula 1 car at Monza, which allowed it to dominate the Italian Grand Prix.
Having started fourth and seen off an early challenge from the Ferrari of Kimi Raikkonen, Bottas fought through to finish four seconds behind race-winning team-mate Lewis Hamilton, capping off a commanding Mercedes showing.
Ferrari's erstwhile points leader Sebastian Vettel was third, more than half a minute behind the Finn despite running the same strategy as the Mercedes cars.
"The car was so well-balanced today and so strong," Bottas said post-race.
"We were quick in the straight lines, but this weekend we were also quick in every single corner of a track.
"We found a different kind of stability this weekend that we have not had before.
"We can't rely on that again, it will be a completely different case in Singapore next weekend."
Hamilton, who enjoyed a trouble-free run to victory from pole position, admitted he was surprised by the margin his outfit had over Ferrari - especially after the Italian team had run Mercedes close in practice in dry conditions.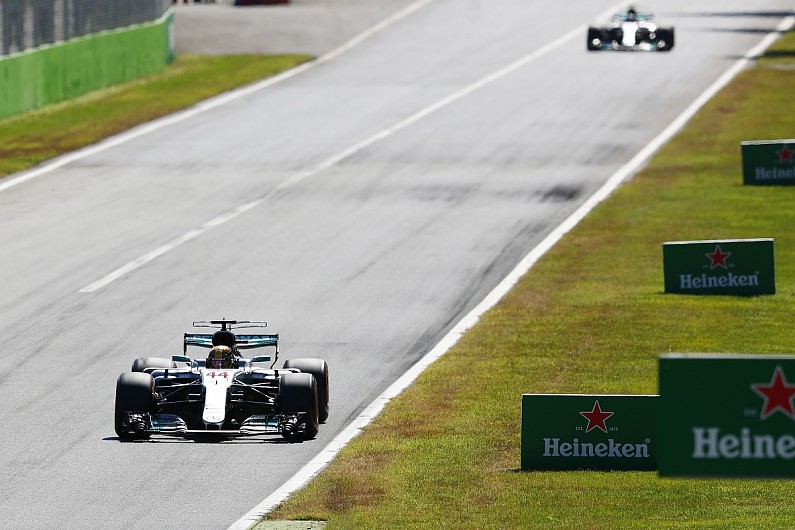 "Not sure why the pace of the Ferraris was closer [before], especially in practice," he said.
"Today the car felt fantastic, particularly on the first stint - I guess because we had a bit of breathing space, it was easier to extend the life of the tyre.
"Valtteri did a fantastic job to get through and to get a 1-2 here.
"I know it is not easy for the Italian fans to accept but ultimately we did a better job this weekend as a team, but it is still close and a long way to go."
Like his team-mate, Hamilton - who now leads the title race by three points over Vettel - conceded that Ferrari was likely to mount a much stronger challenge next time around, in the Singapore Grand Prix.
"We go to another track next where Ferrari should be quick with the extra downforce they can add on," he said.
"But it is amazing to have the back-to-back wins, it is a long, long time that Seb has been leading the championship."