McLaren will not get Renault Formula 1 engines next year unless Toro Rosso switches to Honda, with insiders suggesting it is now too late for a fourth supply to be made available.
Ahead of a crunch day of talks to decide the future of Honda in Formula 1, McLaren is awaiting news of what happens with Toro Rosso before it can finalise its engine situation for 2018.
Red Bull chiefs, who are heavily involved in the Toro Rosso/Honda discussion, have set a deadline of tonight for a deal to be completed before they deem it too late for a switch to happen.
A green light for Honda to tie up with Toro Rosso would free up its Renault customer supply, which could then be moved across to McLaren.
However, if Toro Rosso cannot get things sorted, then it will remain with Renault for 2018 - leaving McLaren in a tricky situation.

Honda's financial value won't sway McLaren
Although McLaren has been hoping that Renault could be persuaded to expand its supply to a fourth team, sources have suggested that the French manufacturer has come to the conclusion such a move is now all but impossible.
With much of its 2018 planning already firmed up, and parts already on order or being prepared, adding an extra supply deal beyond Red Bull, Toro Rosso and its works team could put too much strain on Renault.
Sources have suggested that FIA rules that guarantee an engine must be made available for a team will not be triggered if McLaren parts ways with Honda, because deadlines for that procedure to be activated have now passed.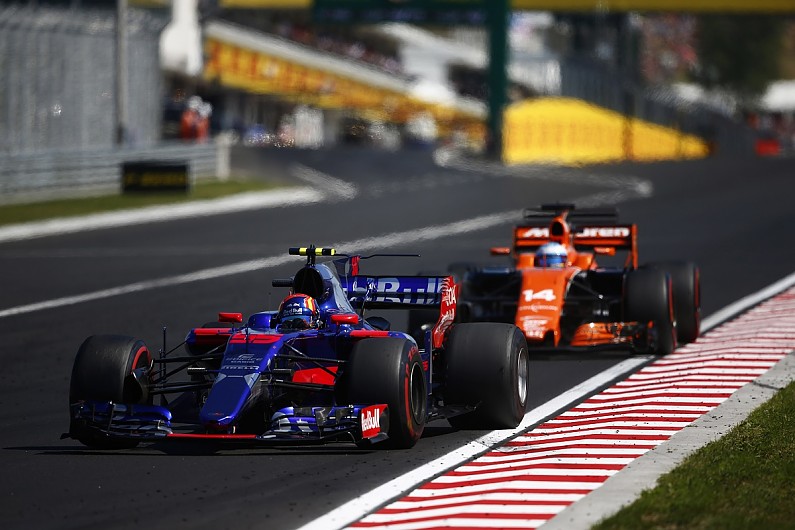 Should Toro Rosso stay put with Renault, then McLaren would face a scenario of being forced to stick with Honda, or trying to find an 11th hour deal elsewhere if it decided that carrying on with the Japanese manufacturer was impossible.
Reliability concerns
Renault F1 managing director Cyril Abiteboul said his company's reluctance to have an extra deal had been further entrenched by recent reliability problems.
With a variety of causes behind its engine woes, Abiteboul said Renault needed to focus on the three deals it currently had.
"It is touching different areas of the engine, and it can come from different type of suppliers or different areas from design to production, to operation and engine build and so on," he told Autosport.
"It is many little different things that need to be addressed. The whole thing has to improve in quality, but I have all the confidence in the management structure to do that.
"And frankly, and that is one of the reasons why we do not want to have more customers than we already have.
"We do not want to dilute the effort that goes into next year and to the fact that next year's engine will be designed in a very reliable manner.
"It was very difficult this year because everything was changed.
"Next year there will be big improvement in terms of performance but in terms of architecture it will be the same as this year."