Robert Kubica has attracted interest from other Formula 1 teams and categories since his Renault test at the Hungaroring, according to his manager.
The 32-year-old was at Monza on Friday, his first visit to the F1 paddock on a race weekend since the 2010 Abu Dhabi Grand Prix.
Manager Alessandro Alunni Bravi admitted Kubica's situation has been complicated by the fact that Renault says it still needs more answers on his potential, but there is no opportunity for him to test the current car again outside of Friday practice sessions until the Abu Dhabi test in November.
"The result of the test was much more positive than everyone was expecting, also in the F1 paddock," Bravi told Autosport.
"So there is some interest around him, in F1, out of F1."
Should Kubica not secure an F1 race return in 2018, the category that appeals most in LMP1.
Kubica had done a deal to race the ByKolles CLM in the World Endurance Championship this year before deciding to pull out, but it is understood there have been no firm developments in finalising his future since the Hungaroring test.
"He's happy, relaxed, and as we always said, we go step-by-step," said Bravi.
"The test with Renault in Hungary was very positive, in terms of performance, in terms of consistency. Robert had a very good feeling.
"What we can say after the test is that now Robert has no doubts, and he can drive an F1 car without limitations.
"The next step is still unknown. We are still looking around, and trying to understand which is the best step for him.
"We have no rush, because there will be no more tests until the end of the season.
"This period, I don't want to call it stand-by, because we are always working for the future and we never stopped working, but there is nothing really to say.
"It's just a matter of finding the opportunity, and finding the team that would really be convinced to have him."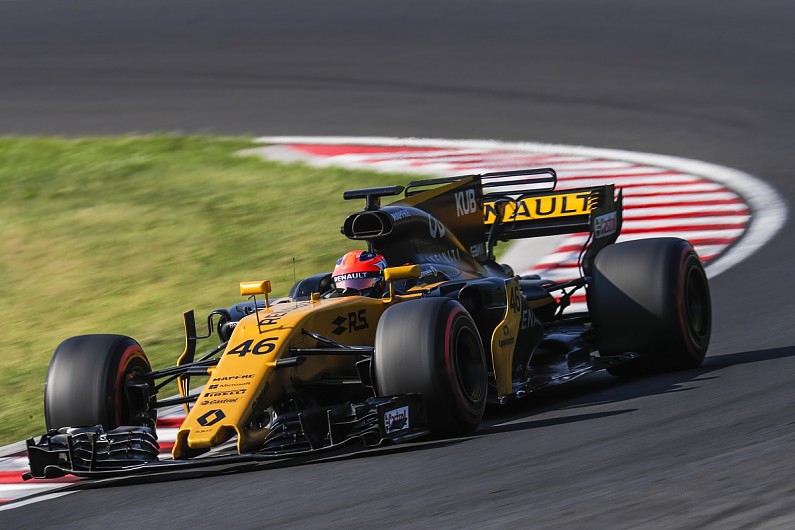 Bravi said Kubica's last-minute decision to visit Monza was "to say hello to some friends" and denied suggestions he used the opportunity to talk to other teams.
"There is no strategy," said Bravi.
"Robert decided to come here at the last moment, nothing was planned, and there is nothing behind the scenes.
"He was just happy to jump into the paddock. We are so thankful to Renault for the opportunity they gave.
"I think that everybody saw what Robert can do, and I don't think the paddock is the right place to speak to people. He's just relaxing, not thinking about F1, not thinking about meetings."