Renault admits that it still does not have all the answers it wants over Robert Kubica's potential for making a full-time return to Formula 1.
Although Kubica had an impressive test in Hungary before the summer break to stake his claim for a 2018 F1 seat, Renault says there remain some doubts.

F1 RACING: Kubica's road to recovery in his own words

Speaking in Belgium on Friday, Renault F1 managing director Cyril Abiteboul said his team would ideally like to test Kubica again.
But strict in-season testing restrictions mean there is no chance of running him outside of a race weekend in a current car - which means a Friday practice outing at a grand prix would be the only chance.
"We said we wanted to be extremely methodological and analytic about the way that we were approaching things with Robert," explained Abiteboul.
"It was not a PR exercise, it is something that we are taking very seriously and we are trying to leave the emotions on the side.
"We don't have all the answers that we potentially wanted to get from the test, and in addition to that F1 is very restrictive in terms of tests you can do.
"In a perfect world we would want to do more of this type of test to see if he can race again at the level that he and we could have wanted.
"It may or may not be possible, we will see."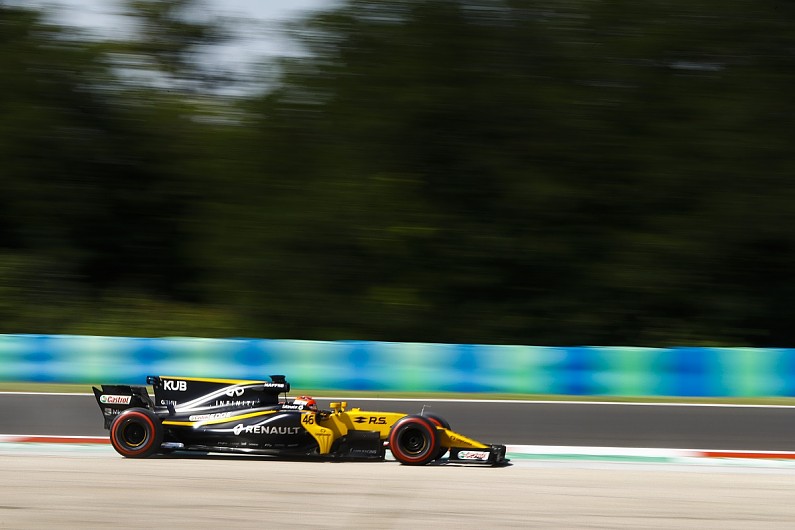 Abiteboul suggested one of the factors Renault needed to understand was whether Kubica could cope with racing scenarios - such as changing weather and first corner incidents - that he had not experienced for some time.
"Testing in isolation, a private test, one car, in control of the run, without rain, without first-lap action - all of that needs to be factored into the decision of pursuing or not pursuing," he said.
"I don't want to go further with this. I don't want to create speculation.
"I don't want to put that the team will have some obligation to go further because there is an interest and willingness to see Robert back.
"We would all like to see Robert back but it has to make sense."
With other F1 teams finalising their 2018 driver line-ups, Abiteboul admitted Renault might need to move fast.
"The market has started to go with the different announcements this week with Ferrari and McLaren, and I expect there will be some other announcements," he said.
"So we will not be sitting back and deciding things ourselves. It has to follow the timing of all the drivers."
Kubica's tests with Renault, initially in a 2012 Lotus before his Hungary run in the '17 car, were the first time he had driven an F1 machine since he suffered severe arm injuries in a rally crash at the start of '11.