Red Bull Formula 1 drivers Daniel Ricciardo and Max Verstappen will both definitely take Italian Grand Prix grid penalties, as will Toro Rosso's Carlos Sainz Jr.
Verstappen's penalty had been predicted by Red Bull following his Belgian GP retirement, while Ricciardo suggested on Thursday that he would take penalties in Italy to maximise his chances at the subsequent Singapore GP.
Ricciardo has taken his fifth internal combustion engine, fifth turbocharger and sixth MGU-H, which should equate to a 20-place penalty.
Verstappen is using his fifth internal combustion engine and MGU-H, and as that is the first time he has breached the four-per-season limit on both his penalty is 15 places.
He also has a fourth turbo, but that does not contribute to his penalty.
Sainz has his fifth MGU-H, which will represent a 10-place hit as it is the first time he has taken a fifth element.
"It's no secret Singapore is a circuit we're strong on," Ricciardo said at Monza on Thursday.
"I don't want to take any risks in Singapore and risk racing with an old engine or something.
"If we have to be strategic about it, then we will.
We're not in a comfortable position now to be taking any risks with the reliability, so we'll play it safe."
McLaren driver Fernando Alonso also has a grid penalty for Monza.
Verstappen rules out 'magic' in Singapore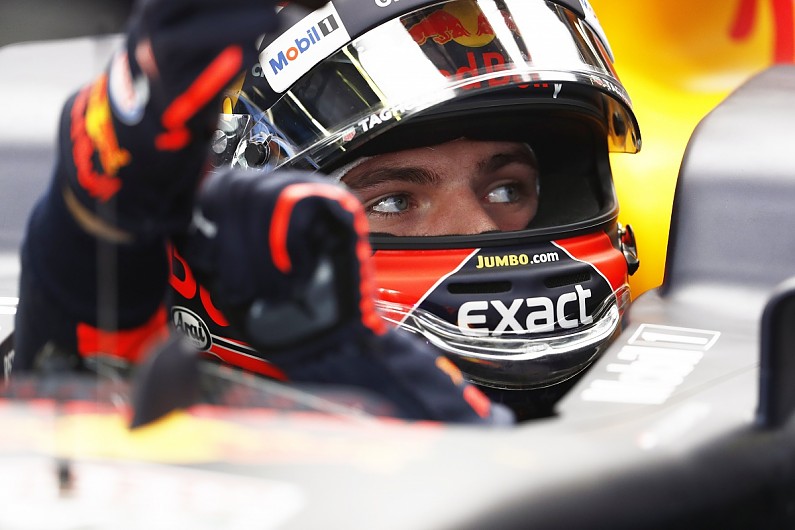 Despite Renault introducing new parts in Italy with an eye on a strong performance in Singapore, Verstappen ruled out challenging for the win on the Marina Bay street circuit in a fortnight.
Though Singapore has been one of Red Bull's stronger venues in recent years, he thinks the gap to Mercedes and Ferrari is too big at the moment.
Asked if a win is possible in Singapore, Verstappen replied: "Hard to say, but if you are eight tenths behind in Spa, then I don't think you will be magical in Singapore all of a sudden.
"I think in Singapore we can have, let's say, a good chance to fight for a podium maybe, if we also have a little bit of luck, but I don't expect us to win on outright pace in Singapore.
"But if we can close the gap, if we're in the mix, you know how Singapore is - maybe with the safety car and just the strategy you can do stuff."