Haas Formula 1 boss Gunther Steiner sees no need for a "hugging session" between Kevin Magnussen and Nico Hulkenberg despite their verbal clash after the Hungarian Grand Prix.
Hulkenberg confronted Magnussen after the pair came to blows during last month's Hungaroring race, with Magnussen telling the Renault driver to "suck my balls".
A public war of words continued after the event, but with both drivers now eager to move on, Steiner said there was no need for any further discussion - having cleared the air with Hulkenberg after bumping in to him at Budapest airport the morning after the Hungarian GP.
"It was Monday morning at 6am: I think it was the last thing he wanted to do and the last thing I wanted to do," joked Steiner when asked by Autosport.
"But it is handled. It is fine.
"At some stage, there is a cut off. It's getting old.
"No one wants to hear old news. It was fun. Nothing more needs to be said, we don't need to have a hugging session between Nico and Kevin.
"We have our standpoint, he's got his one. They don't clash.
"We do business but I don't think we need to get into a 'he said, she said'. Let's just move on."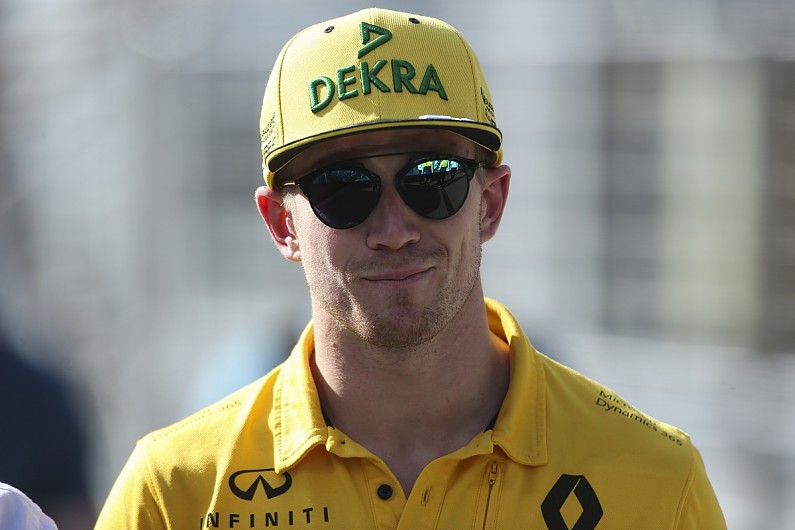 Hulkenberg said he had put the incident behind him, having made clear his feelings to Steiner in Budapest.
"We exchanged opinions, we had differences of opinions, but that's life, it happens," said the German. "Not much more to say about it.
"After a race, often there are emotions, you're still a bit hot from the race. I felt I had to share what I felt and what I had to say."
Magnussen admitted he found himself in an unusual situation in being confronted by a rival post-race, but said he had no intention of speaking to Hulkenberg any further about the incident.
"I don't mind," he said.
"It is very rare that I get negative comments at least from other drivers. I think he wanted it to be on the television."