Red Bull Formula 1 driver Daniel Ricciardo believes he will not have "too many friends" after the Hungarian Grand Prix as he plans to get aggressive to gain ground.
Ricciardo was disappointed to qualify sixth on the Hungaroring grid, but he has vowed to attack the leading cars ahead of him.
"We'll find a way to be quick tomorrow," said the 2014 Hungarian GP winner. "If we can get track position we can help ourselves.
"It will be a fun race. I'm not sure I'll have too many friends after the race but that's OK.
"Because I'm at the tail of that pack I need to force my way through, so if I am going to move forward it will take some nice moves.
"I don't need a good start to move forward. I've had fun around here in the past overtaking.
"If I carry this fire into the race tomorrow I should be fine."
Ricciardo believes he paid the price for missing out on a full session in third practice, when a hydraulic problem stopped his Red Bull on track.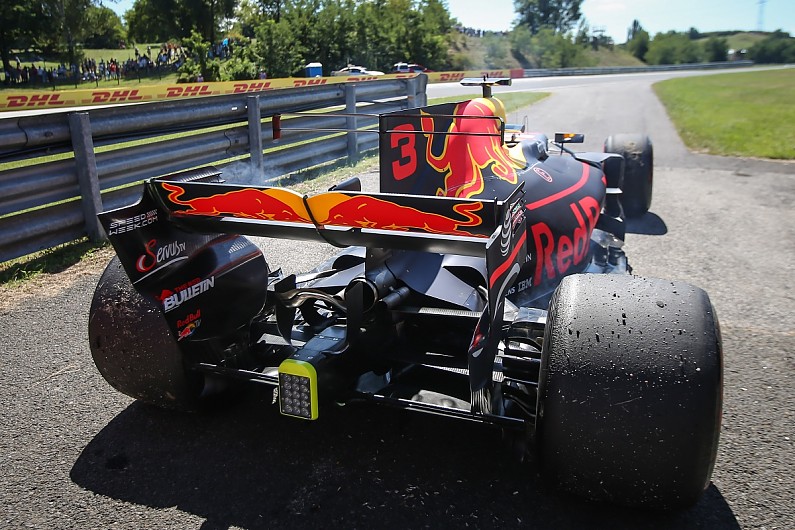 "I realised from the out-lap in Q1 that it would have been nice to get that extra running time," he added.
"We had to guess a bit. We did what we thought was going to work but it wasn't quite optimised come qualifying.
"The car was a bit of a handful and then we managed to hustle it better in Q3 but still not enough to make me satisfied.
"This morning the track changed quite a bit and Ferrari in particular found a chunk of time.
"It just seemed we couldn't evolve with that like they did.
"We were on the back foot but we don't have a massive explanation."
Team-mate Max Verstappen was happy to take fifth after what he believes has been one of the toughest weekends in F1 so far in his career.
"The whole weekend I have been struggling a lot with the car and I just couldn't really get the balance right but we managed to turn it around and the car was feeling good in qualifying when it matters," he said.
"Q1 and Q2 were actually very good but in Q3 it's always harder for us to step up by four or five tenths like Ferrari and Mercedes as we don't have that extra engine mode.
"We have made a good step forward and we are heading in the right direction. I'm actually quite confident for tomorrow."