Max Verstappen believes the "baguette" kerbs at the Red Bull Ring are not right for Formula 1, after several drivers encountered problems in Austrian Grand Prix practice.
The FIA has installed the kerbs on the exit of Turns 6 and 7, the two left-handers in the middle of the lap, plus the apex of Turn 8 and Turns 9 and 10, the final two corners.
Although baguette kerbs were already in place last season at the last two turns, the spacing between them has been increased to 3.2 metres for this year after a number of cars suffered damage hitting them in 2016.
But Felipe Massa and Romain Grosjean both lost bodywork in Friday practice after running wide at Turn 9, while Carlos Sainz Jr's afternoon ended prematurely because of the damage his Toro Rosso sustained after his own off.
"This is not the highest grip track and with the higher speeds this year, if you have a moment, it is difficult to correct without hitting a kerb or going through the gravel, which a lot of people have experienced today," said Verstappen.
"The yellow kerbs were definitely a challenge and I think maybe they are not the type of kerbs for Formula 1, the cars just aren't designed for it."
Massa said a solution would be "a bit tricky" but was annoyed to suffer damage to his upgraded Williams just by trying to return to the track.
"I damaged my car today, and the kerb is definitely not there to damage the car, it's there for different reasons," he said.
"I didn't damage my car because I was trying to use too much [kerb], I damaged it because I just went off [and was] coming back.
"It was not great."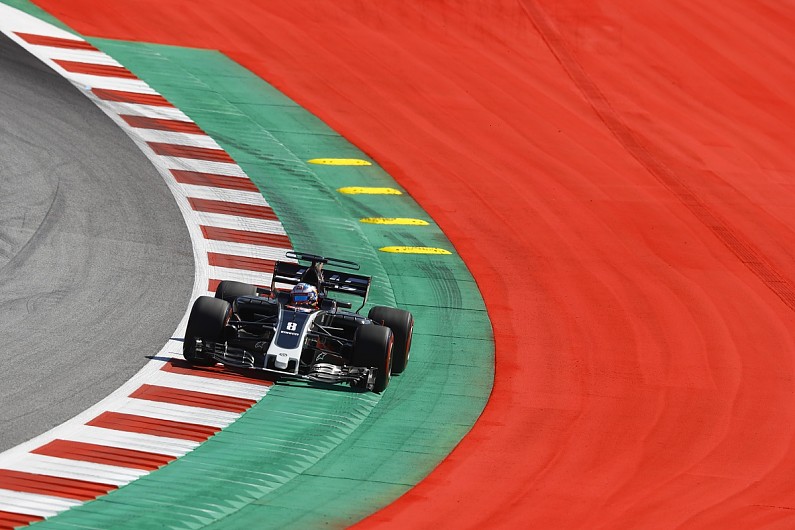 Grosjean suffered damage to his Haas's floor and does not expect the kerbs to be changed this weekend.
He described the design as "pretty aggressive".
"I got a big hit," Grosjean said. "We are going to reinforce everything we can to make sure it stays in one piece."
Sainz's Toro Rosso team-mate Daniil Kvyat claimed the changes had made the kerbs "better" than last year even though he admitted the kerbs are "a bit odd compared to other circuits".
Kvyat's view was shared by Mercedes driver Lewis Hamilton, who said: "It's not as bad as it was last year.
"Last year the kerbs were pretty bad - people's suspension was breaking."