The 2017 Formula 1 world championship battle faces a total reset from this weekend's Spanish Grand Prix, says Mercedes' Niki Lauda.
F1's three leading teams Mercedes, Ferrari and Red Bull are all bringing big upgrades for the first European race of the season at Barcelona.
So far this year Ferrari and Mercedes have been closely matched at the front, with Red Bull slightly behind.
Ferrari and Red Bull's developments are thought to focus mostly on aerodynamics, while it is understood Mercedes is working on reducing its car's weight.
The champion team believes the W08's excess weight has contributed to its early-season balance problems.
Mercedes' non-executive chairman Lauda thinks the size of the Barcelona upgrades and how close the battle at the top has been all season means the competitive picture could change entirely this weekend.
"The season will start new," said Lauda.
"Who has the better upgrades, we don't know yet.
"But we will see in Barcelona."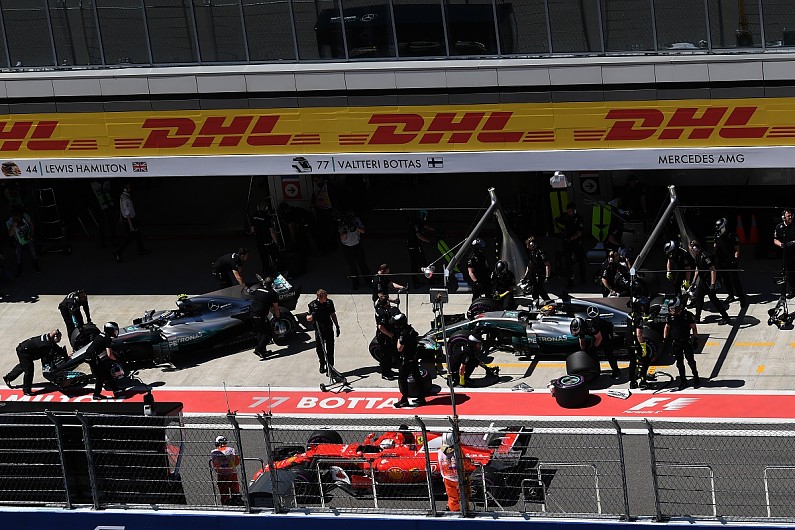 Mercedes also has the added intrigue of a potential intra-team battle following Valtteri Bottas's first win in Russia last time out.
Bottas outpaced Lewis Hamilton at Sochi and drew to within 10 points of his team-mate in the championship, which is led by Ferrari's Sebastian Vettel.
Lauda said it was too early to judge whether that meant both Mercedes drivers were now in the title fight.
"This was one race, he has won his first race and now we have to wait and see," he said.
"You cannot force this kind of thing.
"Bottas was quicker [in Russia] because he won the race but Lewis is an outstanding talent, a world champion.
"Bottas beat him but perhaps the next three times maybe Lewis will do that.
"You cannot say this [he is in the title fight] but he is certainly a very good replacement for Nico [Rosberg], I have to say.
"A pole position [in Bahrain] and to win the fourth race is not a bad performance for us."