The FIA's criteria for calculating whether Formula 1 engine performance has converged is flawed, according to Red Bull boss Christian Horner.
Last year, F1's manufacturers and the FIA agreed to work towards engine parity with the leading three engines - from Mercedes, Ferrari and Renault - all within a 0.3-second bracket based on a theoretical lap of the Barcelona circuit.
Followed detailed analysis, using "a very detailed methodology for simulating this based on all the data", the FIA believes this has been achieved.
But Horner, whose Renault-powered Red Bull team was 1.711s off the pace of Ferrari polesitter Sebastian Vettel in Russia, questioned the FIA's formula.
"The problem is the methodology behind that," he told Autosport.
"Any lap that's half a second quicker gets discounted.
"It's a very convenient formula.
"Realistically you've only got to look at the spreads here to see that's not the case.
"It's quite clear that the FIA don't really want to get involved in it, so the numbers fit accordingly."
Red Bull's Max Verstappen agreed with his team boss and said the gap was bigger than 0.3s.
"I heard how they did the calculation so if you cancel out all the fast laps with good power, the full power modes - you can't calculate like that," he said.
"At the end of the day, as a team, we know where we have to improve and that's both chassis and engine.
"It's definitely more than [three tenths] I can tell you."
Daniel Ricciardo repeated his team-mate's claim, stressing: "I'd put money on that."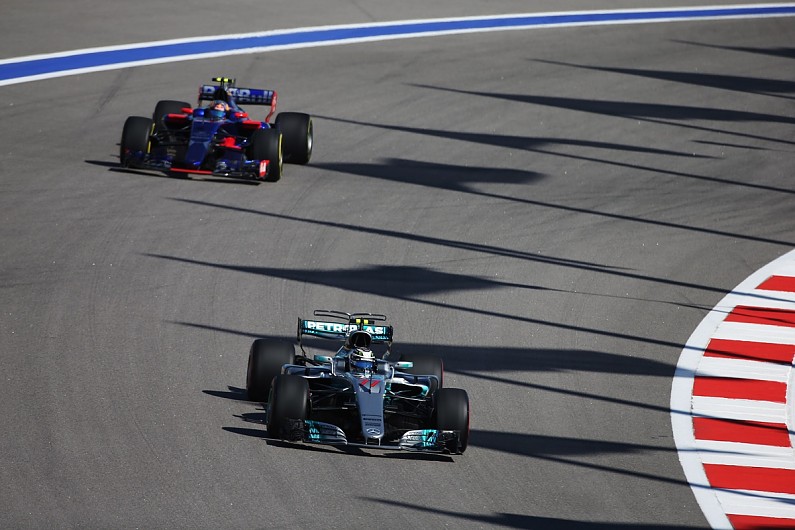 Toro Rosso's Carlos Sainz said he "nearly laughed" when he read the FIA's verdict and comments from Force India's Sergio Perez who said Ferrari and Renault had caught Mercedes.
"I saw news coming out this week about the FIA that the top three engines are within three tenths and I nearly put a comment on Twitter laughing at it," said the Spaniard after qualifying 11th.
"And then [Force India's Sergio] Perez saying 'yes, it's true, it's true'.
"I nearly laughed at it - I think Max also nearly laughed.
"We've made progress, Renault has made progress.
"If not [Nico] Hulkenberg would not be where he is, but we are definitely not closer than half a second compared to Mercedes, especially in qualifying.
"In the race it's not that bad, but in qualifying the Mercedes engine has half a second or more."