Antonio Giovinazzi admits he hopes to "cancel from my mind" his second grand prix weekend in Formula 1, after he crashed in both qualifying and the race in China.
The Ferrari junior driver made a strong impression on his F1 debut when he filled in for Sauber's Pascal Wehrlein in the Australian GP - where he ran team-mate Marcus Ericsson close in qualifying then finished a strong 12th on Sunday.
But his second weekend with the team featured heavy crashes in the first part of qualifying and early in the race.
"It was not my weekend," Giovinazzi said. "I made the first mistake in quali and [in the race] I just called dry tyres too early.
"When I went on the main straight, I just had some aquaplaning and lost the car straight away.
"I want to say sorry to the guys, to the team, because they did a fantastic job all night to rebuild the car [after the qualifying crash]. So, sorry I made this mistake.
"It is important now to cancel from my mind this weekend and keep working, and hope I can be back strong for the next time."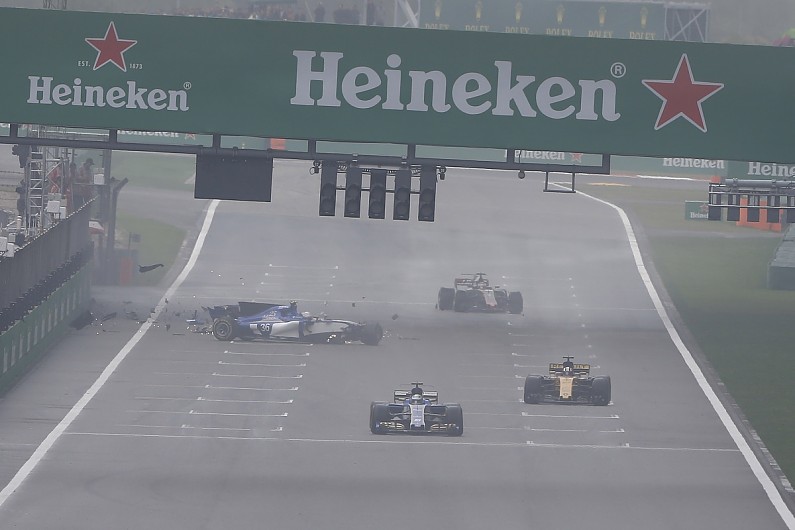 Giovinazzi said it was his decision to switch to slicks early, as he made use of the virtual safety car period that was called for fellow rookie Lance Stroll's opening-lap retirement.
"I was thinking to maybe start with slicks, but it was too risky - so we started with the intermediate," he said.
"But then when I saw the VSC and I saw the track was coming dry, I just decided to call for dry tyres.
"Maybe it was a bit too early - but also Sebastian [Vettel] pitted then for slicks."
The Italian felt the weather-induced lack of mileage throughout the weekend made his lack of F1 experience particularly costly, but he added: "I made a mistake and I need to learn from that."
The timing of Wehrlein's return remains uncertain, meaning Giovinazzi is unsure if he will get another chance with Sauber at this weekend's Bahrain GP.
"It was better ending after Melbourne than now, so I hope I can have another opportunity to show what I showed in Melbourne," he said.