Toto Wolff says a disruptive winter has left Mercedes behind on understanding its Formula 1 car amid a stern challenge from Ferrari following changes to the technical regulations.
Nico Rosberg surprised Mercedes when he retired just days after winning the 2016 title, with Valtteri Bottas eventually drafted in, while the team pre-season left testing feeling it had work to do to unlock the full potential of its updates.
In contrast, Ferrari had a strong winter, and it kicked off the year with Sebastian Vettel winning the season-opening Australian Grand Prix.
Lewis Hamilton claimed his second successive pole position of the season in China on Saturday, but Vettel was less than two tenths adrift to reaffirm the Ferrari threat.
When asked by Autosport about how close the team was to recovering the deficit following challenging pre-season testing, Wolff said: "The whole winter was a difficult situation, starting with Nico.
"You need to embrace change but when change comes unexpectedly, that's not easy and it continued over the winter.
"How far are we from our optimum pace? I wouldn't want to put a number down.
"Clearly [Ferrari's] car, the first day it was put on the track in Barcelona, it was very competitive and it seemed to be in the right window with the tyres.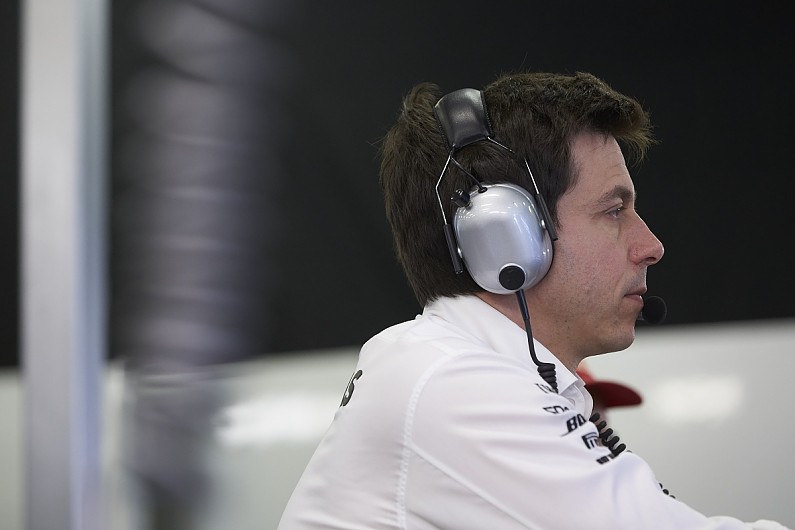 "We had a few stumbling blocks on the way to finding performance and it was not an easy window in general for us.
"The exciting part is that there is so much to learn still around the functioning part of the car and how to put it in the best possible place and how to drive the tyres.
"The whole thing has become more complicated, with Ferrari being as they are, but it's what motorsport needed and it's a challenge that we embrace."
Wolff says he takes the Ferrari threat "very seriously" but he expects development to be rapid, which in turn could allow performance between teams to fluctuate.
"[Ferrari] have done an extraordinary job over the winter and need to be taken very seriously," he said.
"They have been fast in Melbourne and they are fast around here so you can start to see a certain pattern in pure pace.
"Obviously we haven't raced [in China] yet but the pattern is that it's a close fight between Ferrari and Mercedes at the front and there seems to be quite a gap behind.
"But this is just a snapshot, it could be all different in two months.
"With new regulations, the development slope is much steeper than you would normally have so if during a normal season, you can find a second or a second and a half, maybe this year is more.
"You could see different or more teams battling at the front in four or five races."
Autosport has produced a standalone special magazine to celebrate our 70th birthday. All current print subscribers will receive a copy for free. To order your copy of the 196-page Autosport 70th Anniversary issue, please go to: autosport.com/autosport70th