Tim Parnell, who has died aged 84, had racing in his veins as the son of Britain's pre-eminent post-war racer.
Unable to emulate father Reg's achievements on track in changing times - the king of Goodwood had driven a factory Alfa-Romeo to third in the inaugural world championship grand prix at Silverstone in 1950 - Tim forged his career in team management, ultimately earning success with the mercurial BRM.
Parnell started racing in 1957 with a Cooper T39 sportscar, and an attempt to qualify a Formula 2-specification T45 for the 1959 British Grand Prix proved too soon.
However a Formula Junior season - initially with a Cooper T52, in which he finished eighth at Monaco, then a Lotus 18 that brought a minor victory at Aintree - buoyed him to try GP racing again in the new 1500cc Formula 1 of 1961, with a Climax-engined 18.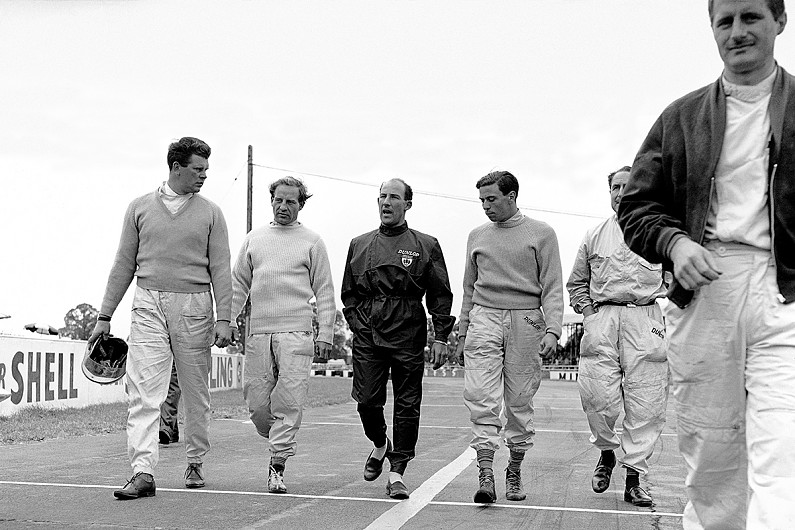 After retiring at Aintree, Parnell soldiered on in an outmoded and out-powered chassis to finish 10th in the tragic Italian GP at Monza in which Ferrari hero Wolfgang von Trips died.
Parnell's second start was his last in F1, unable to get the four-cylinder Lotus 18/21 into the now V8-rich field at the Nurburgring in 1963.
Reg Parnell had brought Lola into F1 in 1962 with Bowmaker finance, John Surtees flying in the Mk4s once Coventry-Climax's V8 came on stream and winning Mallory Park's 2000 Guineas race.
His father's sudden death, of peritonitis, in January 1964 changed Tim's focus.
He took up Reg Parnell Racing's reins, fielding the Lolas and ex-works Lotuses powered by BRM V8s, for drivers including Chris Amon, Maurice Trintignant, Mike Hailwood, Richard Attwood and Peter Revson.
The team's best world championship race result came in the three-litre era, Piers Courage landing fourth in the 1968 Italian GP in a BRM P126.
When the family team closed down, after the Monaco Grand Prix the following year, Tim Parnell managed the factory effort for BRM, Reg having saddled its extraordinarily complex V16s in 1948.
Parnell presided over the Lincolnshire outfit, with which Graham Hill had snatched the 1962 world championship, for the last four of its 17 F1 victories.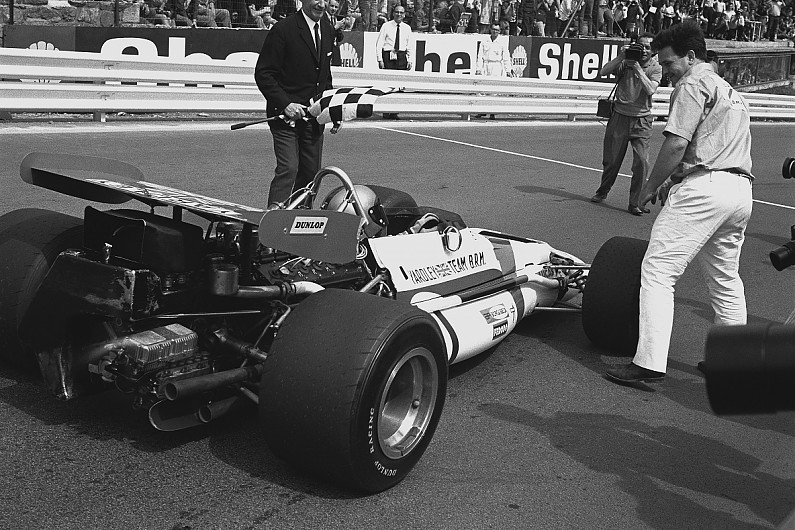 Piloted by the boldest drivers, the glorious howling BRM V12s triumphed at super-fast Spa in 1970 (Pedro Rodriguez, above with Parnell), Osterreichring (Jo Siffert) and Monza (Peter Gethin) in '71 then, against all odds, at Monaco in '72 when rain played into Jean-Pierre Beltoise's hands.
In later years, Parnell was appointed vice-president of the BRDC and did much for it.
His avuncular presence in the clubhouse always shone brightly at the British Grand Prix and Silverstone Classic, which the BRDC inaugurated.