McLaren is bracing itself for a tougher time at the Chinese Grand Prix, with Formula 1's longest straight set to expose the true power deficit that Honda has.
Although Fernando Alonso was able to challenge for points in Melbourne before his late retirement, McLaren has already acknowledged that things will be much harder at Shanghai this weekend.
Sources have suggested Alonso and Stoffel Vandoorne could find themselves running out of energy deployment two thirds of the way down the Chinese venue's 0.7-mile-long back straight.
That straight, the longest in F1, will also highlight Honda's general lack of horsepower.

Under the skin of Honda's latest F1 saga

McLaren racing director Eric Boullier said: "Shanghai is known to be an unpredictable weekend for a number of reasons: it's tough on cars, tyres and power units and the weather is often precarious, but I can predict that we won't be as fortuitous with our pace, compared to our rivals, as we were in Australia.
"The characteristics of the Shanghai International Circuit are very different from Melbourne, and its long, fast straights will likely expose the weaknesses in our package more than Albert Park did.
"However, we will of course attack the race with our usual fighting spirit, and the most important thing will be to ensure reliability with both cars before focusing on performance."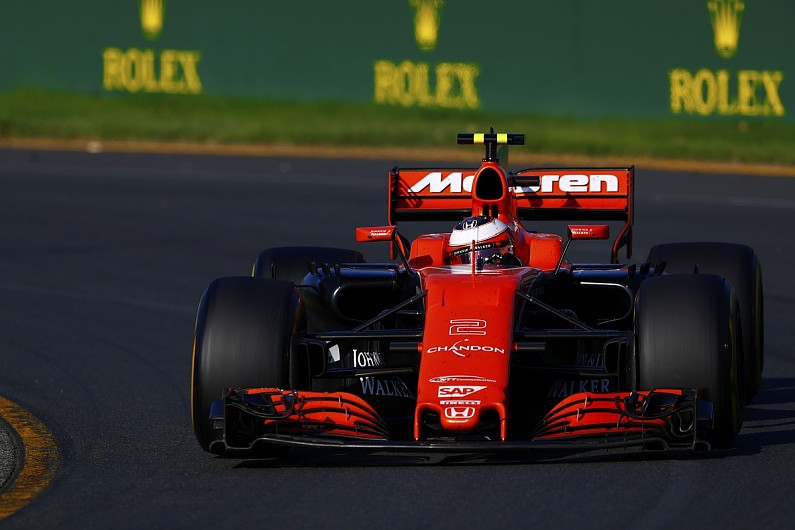 McLaren is pushing on with chassis development and is set to bring some upgrades for China.
Vandoorne finished 13th and last, two laps down, in Australia, but is encouraged by the prospect of the developments arriving.
"Finishing last is never what we would want, and China will be equally difficult for us, but I know we have some new parts for this weekend and as usual we'll be pushing hard to get the maximum out of our package," he said.