Formula 1 drivers will not receive penalties for collisions in 2017 unless it is absolutely clear who is at fault, the FIA has confirmed.
The manner in which punishments for contact were handed out became increasingly controversial last season.
For example eventual champion Nico Rosberg's time penalty for a light clash with Kimi Raikkonen as they battled at the Malaysian Grand Prix was branded "complete nonsense" by Mercedes team principal Toto Wolff.
There was a growing feeling that such a strict stance was making some drivers less willing to take the risk and go for a pass.
But following discussions in the F1 Commission and World Motor Sport Council last week, it has been agreed that from now on drivers will only face punishment for incidents if they are "wholly" to blame for a crash.
In revisions to the F1 sporting regulations for 2017, the stewards have been told that it will be entirely their choice to decide if they wish to investigate incidents reported to them by F1's race director.
A revised article 38.2 a) states: "It shall be at the discretion of the stewards to decide if any driver involved in an incident should be penalised.
"Unless it is clear to the stewards that a driver was wholly or predominantly to blame for an incident no penalty will be imposed."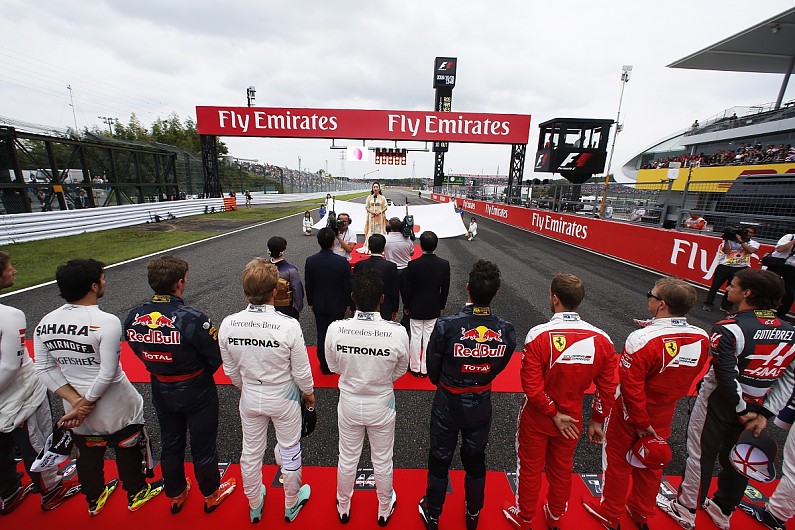 NEW STARTING TIMES
As well as outlining the new rules that confirm standing starts after safety car periods, the FIA has also announced the new timing for pitlane opening before a race.
In a bid to ensure drivers are present at the national anthem ceremony, the pitlane will open 30 minutes before a race start and close 10 minutes later.
Drivers must then be present at the national anthem ceremony, which takes place 14 minutes before the start.