Sebastian Vettel must "drive with composure, be more calm, less agitated" if he wants to remain in the Ferrari Formula 1 team beyond 2017, according to Ferrari president Sergio Marchionne.
Vettel endured a difficult second season with Ferrari in 2016, failing to win a race and slumping to fourth in the F1 drivers' championship, following a race-winning maiden season at Maranello in 2015.
The four-time world champion was outperformed by team-mate Kimi Raikkonen in qualifying during the second half of 2016, as Ferrari was overhauled by Red Bull in the constructors' standings.
He also became embroiled in controversy after a radio outburst at F1 race director Charlie Whiting and Red Bull's Max Verstappen during the Mexican Grand Prix, for which Vettel issued a formal apology to the FIA.
Vettel was told he must "earn his place" at the Scuderia beyond next year by team boss Maurizio Arrivabene, and while speaking to Italian media at Ferrari's annual pre-Christmas briefing, Marchionne said both of Ferrari's current race drivers were "under scrutiny".
"As for our racing drivers, it's work in progress," Marchionne was quoted as saying by Repubblica.
"I admit we are looking around us for the future, by carefully analysing the others' situations.
"That doesn't mean we don't have confidence in our drivers, but it's fair to say they are under scrutiny.
"I'm happy with Raikkonen's season - he will race again in 2017, but what about after that? Does he want to retire or carry on?
"With Vettel it doesn't make sense to talk about renewal now, we must first understand if he feels comfortable with us in 2017.
"We must give him a winning car, otherwise talking about the future is useless.
"He wants to win with us, we know that. Can we guarantee that for him? In exchange, he must drive with composure, be more calm, less agitated.
"He must think about winning on the track and beat the other cars, not about getting into personal feuds."
ALFA ROMEO COULD BE YOUNG DRIVER TEAM
Marchionne reiterated his desire for Alfa Romeo to return to F1 in the future, suggesting the famous Italian marque could become a "breeding ground for young Italian drivers".
Ferrari recently recruited GP2 runner-up Antonio Giovinazzi as its third driver for 2017, and Marchionne suggested an Alfa Romeo team could do a better job developing Italian talent than current customer F1 squads Haas and Sauber might.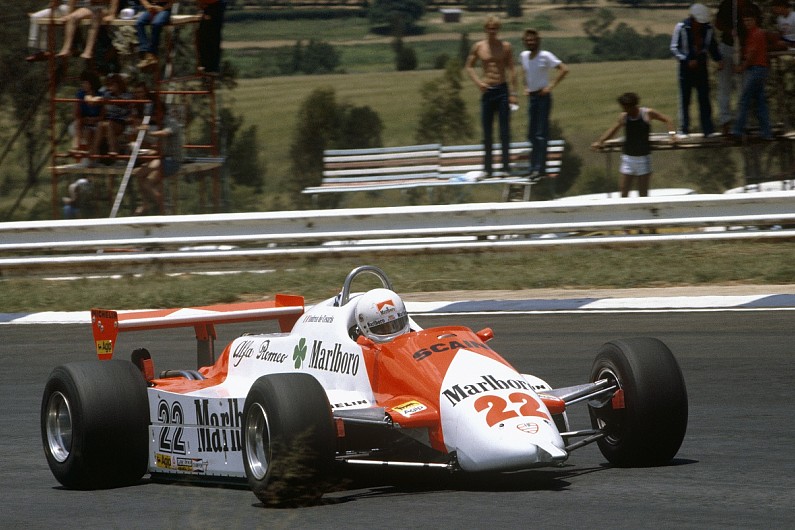 "Alfa Romeo in F1 could become fine breeding ground for young Italian drivers," Marchionne said.
"The best one, Giovinazzi, is already with us, but there are others besides him, and they are struggling to find room.
"Alfa Romeo, more than our customer teams, could offer them that space.
"There is room for an Alfa Romeo return, possibly as a collaboration with Ferrari.
"Not now, though, because Alfa must first make money through sales of the Giulia and the Stelvio [road cars]."
Translation by Michele Lostia