Lewis Hamilton has been handed an additional Belgian Grand Prix grid penalty after his Mercedes Formula 1 team broke parc ferme regulations ahead of the race.
Hamilton had been set to start from the last row of the grid for the Spa F1 race anyway, having incurred a 55-place grid penalty for multiple tactical engine changes throughout the weekend.
He completed a single slow run in qualifying then sat in the pits to save tyres for the race.
Cars are placed under parc ferme conditions after the session, which means teams are not allowed to make significant set-up alterations to the car before the race without incurring a penalty.
The FIA confirmed Mercedes removed a seal on the gearbox of Hamilton's car to enable him to take a fresh gearbox for the next race - resulting in a further five places as grid penalty at Spa.
The race officials initially issued an incorrect penalty, declaring the world champion would be forced to start from the pitlane.
However his clarified penalty takes the reigning champion's total of grid positions up to 60 - the equivalent of McLaren's Fernando Alonso.
Hamilton will start from 21st on the grid, as was the case following qualifying, one place ahead of Alonso who remains last after he failed to set a time in qualifying.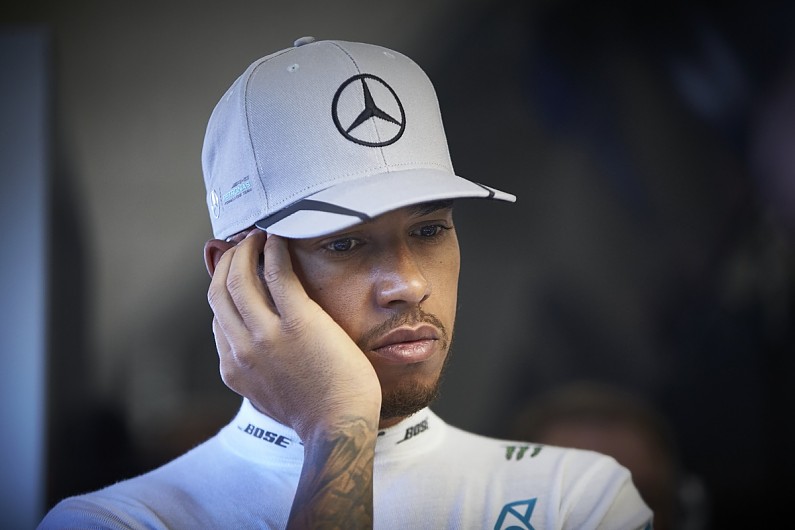 Teams sometimes choose to take a pitlane start for tactical reasons, but the reigning world champion was reticent to do so at this track.
"I never like to start from the pitlane, it means you have wait for them to come past the pitlane exit," said Hamilton after qualifying.
"By the time I get round the corner they'll be halfway down the hill almost going into Eau Rouge. That means I have to catch up.
"Of course there's the possibility of the crash in Turn 1 and you avoid it, but there's also the possibility that there's not a crash and I give up eight seconds or whatever it is.
"I can't afford to lose any time. My plan is to start on the grid."