McLaren's new CEO Jost Capito might not begin work at the Formula 1 team until May due to his Volkswagen World Rally Championship commitments.
When McLaren announced last Thursday that it had signed the current VW motorsport chief as part of a reshuffle that will involve Jonathan Neale moving to its technology arm, it acknowledged that he would start work "in due course" rather than immediately.
Capito is adamant he will not leave VW until he is confident a suitable successor is in place at the reigning WRC champion team.
"We wanted to make the announcement, to get the news out there, so that we could stop the rumours and all of that," Capito told Autosport.
"Now the process has to start to try to find somebody to replace me.
"I don't know how long that will take, but until that is done and I am happy with the way that's done, I won't be going anywhere.
"I will be here [at VW] for Monte Carlo, I will be here for the next three or four rallies, it could be longer - I don't know."

ANALYSIS: What VW's Capito can bring to McLaren

Autosport understands McLaren is fully aware of Capito's position and anticipates an arrival in April or May.
Neale will continue as acting CEO through that time and during a handover period afterwards.
Under Capito's leadership, VW has dominated the WRC since it launched its current programme for the 2013 season.
"For now, it's business as usual with Volkswagen," said Capito.
"It's kind of like with children. You bring up your children and, at some stage, they have to leave the home and go on their own.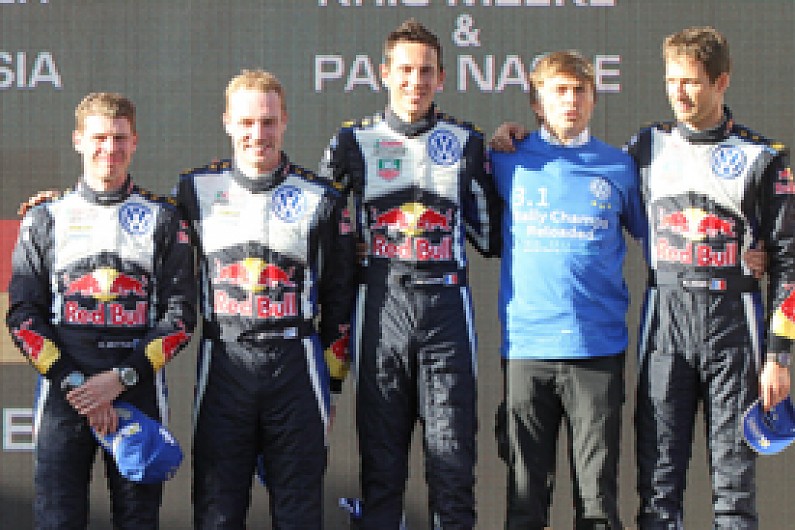 "As a parent, you want to make sure the children are well prepared for what is coming and that's what I want to do with Volkswagen."
He added that the chance to work with McLaren could not be turned down.
"Anybody who works in our industry knows that F1 is about McLaren and it's about Ferrari and the chance to run the McLaren team is not one that you can say no to," Capito said.
"For people who live in our world, it would be impossible to say no to this.
"McLaren deserves to be in a better position than it is right now.
"It was a very tough decision to take. This was the most difficult [decision] in my career and it will be the biggest challenge in my career, that's for sure.
"But it's McLaren... And it's me, I am always interested in the big challenge."
The McLaren job will be Capito's third stint in F1. He had previously been Sauber's chief operating officer and was in charge of motorsport at Ford when it supplied Jordan with F1 engines in the early 2000s.