Giedo van der Garde has reached a settlement to end his Sauber Formula 1 deal, but hit out at the team and called for new measures to protect drivers.
An Australian court ruled that van der Garde had a valid 2015 race contract with Sauber, which had instead taken Marcus Ericsson and Felipe Nasr as its drivers.
Van der Garde relinquished his right to race in the Australian Grand Prix pending further talks, and says he has now received compensation from Sauber.
"We have reached a settlement with Sauber and my driver contract with the team has been ended by mutual consent," he said in a statement.
"As a passionate race driver, I feel sad and am very disappointed. I have worked very hard my entire career, ever since starting with go-karts at the age of eight, to live my dream and become a successful Formula 1 driver.
"I had hoped at last to be able to show what I am capable of, driving a car for a respected midfield team in the 2015 season. This dream has been taken away from me and I know that my future in Formula 1 is probably over.

How the Sauber/van der Garde drama unfolded in Australia
"There has been a lot of speculation in the media over the past week, so I want to set out clearly that my sponsors paid the sponsorship fee related to the 2015 season in its entirety to Sauber in the first half of 2014.
"This was simply in good faith and to help the team deal with its cash problems at the time. Effectively, it was my sponsor's advanced payments that helped the team survive in 2014.
"Sauber's financial decision-making in this case is bizarre and makes no sense to me.
"I am not at liberty to discuss details, but Sauber paid significant compensation to avoid honouring the contract they had with me.
"Only in that respect can I be satisfied that my rights have finally been recognised and that at least some justice has been done."
FURTHER LEGAL ACTION HALTED
The 29-year-old Dutchman, who raced for Caterham in F1 in 2013, said he had stopped short of further legal action in Melbourne because doing so "might have brought down the team".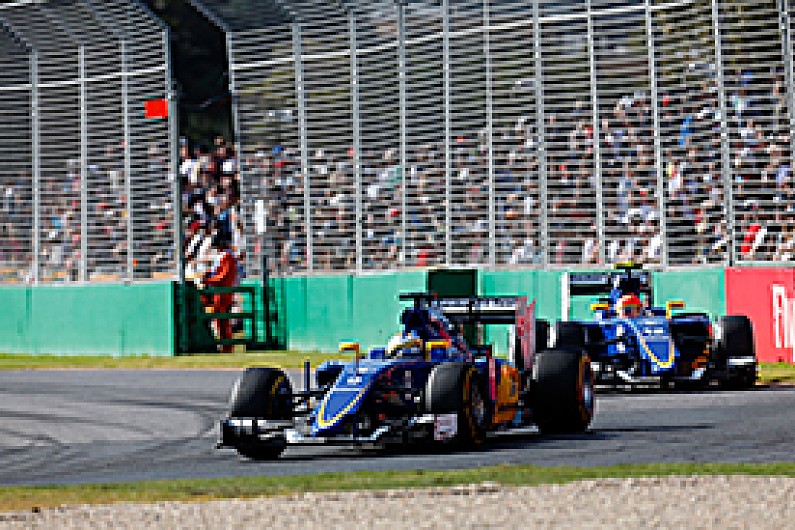 "It would most certainly have wrecked the opening grand prix in Melbourne because the team's cars would have been seized by the court, it may have ruined the careers of two young drivers in Marcus Ericsson and Felipe Nasr," he said.
"Possibly the team's directors would even be taken into custody.
"I decided I did not want to live with that idea, even though it was only the team's management that was responsible for the bizarre situation I found myself in."

Sauber: Points a relief after legal rows
Van der Garde called for "a movement aimed at setting new standards and bringing about new regulations to help protect the rights of drivers", as he thanked his backers and management for their support through the Sauber affair.
"There are numerous examples of talented drivers with good intentions but without the sort of professional support that I have had, who have been broken by Formula 1 and who have seen their careers destroyed," he said.
"I therefore hope that my unprecedented case which was heard last week by the Supreme Court of Victoria at Melbourne will serve as an example to illustrate what should change, and that new regulations will be implemented to help protect driver rights."
While acknowledging the likely end of his F1 ambitions, van der Garde still hopes to race elsewhere.
"I would love to take part in the WEC and the Le Mans 24 Hours in an LMP1 car. Former Formula 1 drivers do very well in this series," he said.
"We also have our eye on other series such as the DTM in 2016 and beyond."