Toro Rosso has emerged as the leading candidate to be taken over by Renault should the French manufacturer decide on a return as a fully branded Formula 1 works effort.
Renault has visited a number of teams, including Sauber and Force India, while it is also understood to have had discussions with Lotus as it continues to evaluate whether being just an engine supplier for two teams - Red Bull and Toro Rosso - delivers maximum benefit for the brand.
AUTOSPORT revealed last month that the firm was considering a return to full factory entrant status.
Four-time world champion Alain Prost, who is a Renault ambassador, is understood to have convinced the board and CEO Carlos Ghosn that a works team is the way forward.

Red Bull makes new threat to quit F1
Toro Rosso is top of the list as Force India or Lotus would be more expensive because of taking over their debts, whereas the Faenza-based squad is debt-free.
Red Bull motorsport boss Helmut Marko told reporters in Melbourne: "We might sell STR, but we do not have to."
And Marko denied that Red Bull's junior programme would be in doubt should a sale go through: "Even if Renault takes over STR, we will have cooperation."
Toro Rosso team principal Franz Tost told AUTOSPORT the team would be open to becoming a works outfit.
"It would be a next step for us," he said. "It would be good for Toro Rosso to be together with a manufacturer.
"For me it would be positive and for the team it would be positive."
Tost added that Renault visited the factory "three or four weeks ago" and "they just looked at everything but there have been no negotiations so far".
Renault F1's managing director Cyril Abiteboul declined to comment specifically on whether the French manufacturer had visited Lotus, Sauber, Force India and Toro Rosso.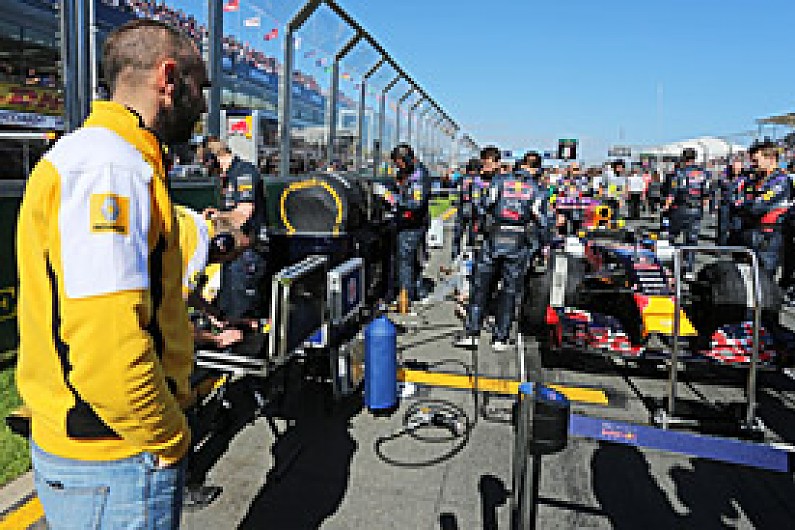 "My only comment is that we are visiting Toro Rosso on a regular basis because they are a customer team," he told AUTOSPORT.
When asked whether Renault was considering buying into one of the teams Renault has visited, Abiteboul said: "We are considering expanding our marketing story.
"What we are looking into is improving our return on investment from F1.
"We will do that in the course of the year but it is not a short term future.
"It's an important decision that should not be taken lightly. Anyway, that's not for this year so we still have a bit of time.
"We have a two-year contract with Red Bull which we want to honour in a better manner than what we are doing.
"The priority is to get it right for Red Bull and Toro Rosso."
Additional reporting by Lawrence Barretto