Daniel Ricciardo has admitted that Red Bull engine supplier Renault is still not where it needs to be at the second pre-season Formula 1 test at Barcelona.
After a frustrating opening test at Jerez that was hampered by reliability concerns, Ricciardo revealed after the first day of this week's test on Thursday that improvements still need to be made.
"We are still fine-tuning definitely, we are not where we want to be yet with engine and driveability," explained the Australian.
"But at the same time we didn't expect to be there yet.
"We knew it would take a bit of time, so I think we are where we thought it would be.
"Some others are a bit further up for now, but come Melbourne we will be there."
Ricciardo believes there is light at the end of the tunnel though, with Renault's major issues now behind it.
"I think the bigger problems seem to be solved today," he explained.
"It is now just fine tuning and getting it a bit more driveable, getting power down when we need it.
"In terms of global problems it is OK. We didn't do 100 laps, but we didn't have to go through any engine change like we faced in Jerez.
"So we are definitely making progress on that front."
FERRARI CATCHES THE EYE
Ricciardo's third fastest time was set on soft tyres, which left him even more impressed by the fact that Kimi Raikkonen was able to outpace him on mediums.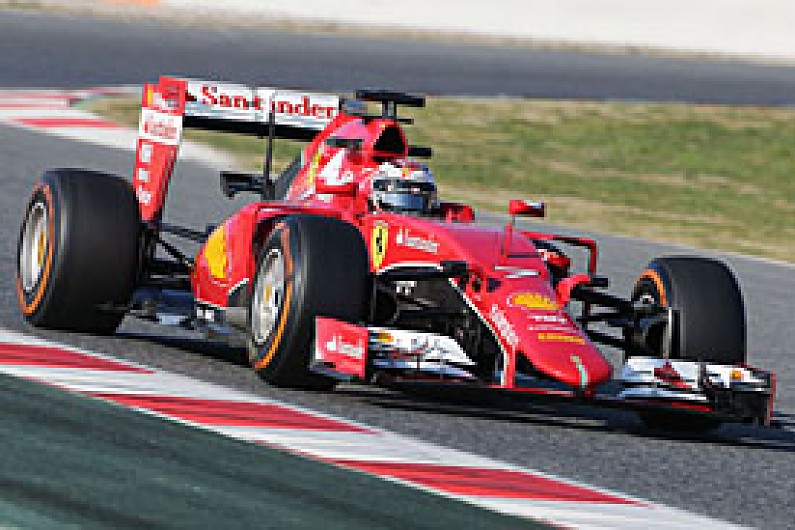 "Ferrari seem to be pretty solid," he said. "I don't know what tyre Raikkonen was on in any case but they look pretty solid."
When told it was the medium, Ricciardo said: "Then it looks pretty good.
"Mercedes I am sure will be there. Those two are the ones who seem to be setting an early pace."
Ricciardo insisted, however, that he wasn't yet glum about Red Bull's situation.
"It is still too early to get frustrated," he said. "I am not frustrated.
"I want to go race already, and by Melbourne we will be there.
"But if [the season] starts, [and] we are still not there, then it gets a bit frustrating."