McLaren and Honda are risking the use of all-new technologies on their 2015 Formula 1 car as they try to fast-track their push to the front of the grid.
Despite a stuttering start to its pre-season testing programme at Jerez on Sunday, when Fernando Alonso managed just six laps, the team remains full of confidence about the potential of its new MP4-30.
Chief Ron Dennis says that a philosophy of chasing performance first and worrying about reliability later will lead to inevitable early teething trouble - but will be worth it for better results in the end.
"Some of the technologies that have been introduced to the power train haven't existed before," revealed Dennis.
"Obviously going into areas that have never been exploited before carries a degree of risk, which we think we have got a handle on.
"That problems that we have experienced are really stemming from the intense packaging that goes on inside the engine - but this is what testing is all about."

Technical analysis: McLaren MP4-30
Dennis says that McLaren has never produced a more tightly packaged and better manufactured car in its history, as he hailed the work of his and Honda's design teams.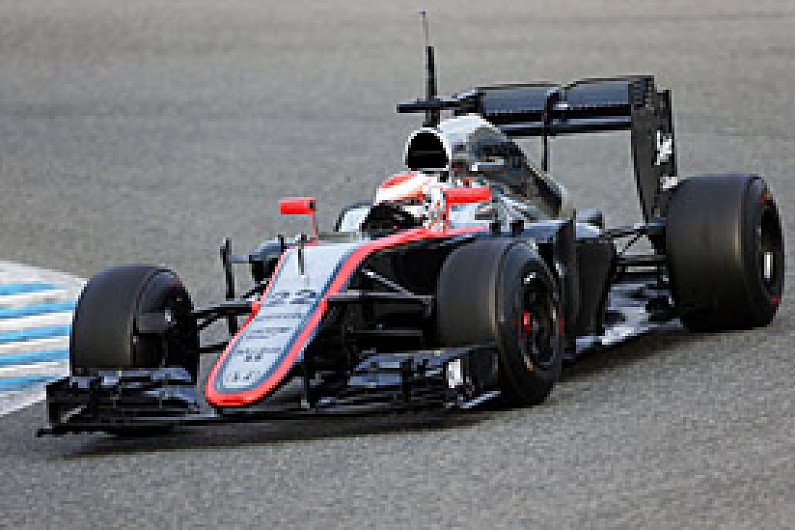 "The engine is an integral part of our 'size zero' philosophy," he said. "The car is phenomenally tightly packaged in the back end.
"[Chief engineer] Peter Prodromou and his team, I have to say, have taken full advantage of the level of detailing and the precision of manufacturing of the components has surpassed any McLaren standards of the past.
"The elegance of some of the aero solutions, as they are packaged into the suspension, brake ducts and all of these things, we think are to the level that we have never been able to achieve before.
"If you are behind in any sport, catching requires you to accelerate faster than they are running, otherwise you will not catch them up.
"Have we taken some calculated technical risks? Yes.
"These relate to technologies that we are the first to deploy, and we will work hard to get performance advantages.
"And it probably will not even be Australia before we know how we are doing. I expect it will be two or three races before we really get the lie of the land."