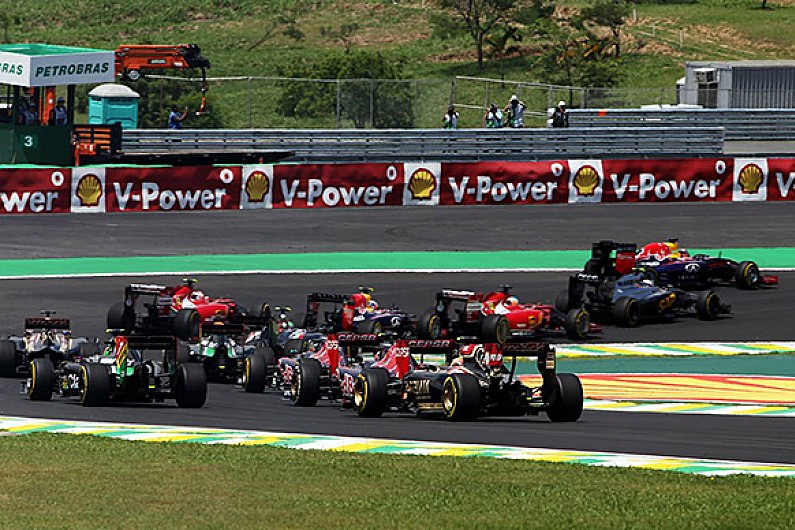 The FIA has revealed details of the new points system that will be used to qualify for mandatory Formula 1 superlicences.
As part of a clampdown on young and inexperienced drivers getting to F1 following Max Verstappen's signing by Toro Rosso, the FIA in December ratified a new system that will be used for 2016.
From next year, drivers will need to be at least 18 years old, have passed a test on sporting regulations, and completed at least two years in junior single-seater categories to qualify.
The details of the new licence points system have now been clarified - with drivers needing to have scored at least 40 points during the three-year period preceding the application.
Only five championships deliver those 40 points for title success - IndyCar, the World Endurance Championship (LMP1), the Formula 3 European Championship, GP2 and a future Formula 2 championship.
It means the winners of GP3 and Formula Renault 3.5 would need to have achieved success in previous seasons to be able to qualify for a superlicence.
Although there has been no official confirmation from the FIA about plans for an F2 championship, it has weighted the category with the most points - with third place in the standings worth as much as title success in F3, WEC and IndyCar.
Verstappen finished third in the F3 standings last year, which would have earned him just 20 points on the new licence system, and forced him to either race again in the category or move up to GP2.
Championship position                  1st 2nd 3rd 4th 5th 6th 7th 8th 9th 10th

Future FIA F2 Championship             60  50  40  30  20  10   8   6   4   3

GP2 Series                             50  40  30  20  10   8   6   4   3   2

FIA F3 European Championship           40  30  20  10   8   6   4   3   2   1

FIA WEC (LMP1 only)                    40  30  20  10   8   6   4   3   2   1

IndyCar                                40  30  20  10   8   6   4   3   2   1

GP3 Series                             30  20  15  10   7   5   3   2   1   0

Formula Renault 3.5                    30  20  15  10   7   5   3   2   1   0

Japanese Super Formula                 20  15  10  7    5   3   2   1   0   0

National F4 championships (FIA)        10  7   5   2    1   0   0   0   0   0  

National F3 championships              10  7   5   2    1   0   0   0   0   0

Formula Renault (EuroCup, ALPS, NEC)   5   3   1   0    0   0   0   0   0   0