Red Bull boss Christian Horner says Formula 1 cannot let the prospect of Mercedes quitting scare it away from switching to cheaper engine regulations for 2016.
With some teams concerned that the high cost of the new turbo V6 engines are unsustainable for F1 in the long term, Horner is leading a push for a new power unit to be considered.
He has suggested keeping the current V6 engine, but packaging it with standard energy recovery systems rather than each manufacturer developing its own.
Such a move would antagonise Mercedes, which believes the hybrid element of the new power units is key to its marketing of the sport.

DIETER RENCKEN: Engine costs are just a scapegoat
There have been suggestions that if the engine rules are changed, then Mercedes could elect to quit F1 - especially if it has wrapped up another title next year.
Horner acknowledges that there is a risk of that happening, but says F1's bosses must not be afraid of losing Mercedes because other manufacturers could go anyway if the rules stay the same.
"What do you do?" he said, when asked about the prospect of losing Mercedes if the rules change.
"If you leave it as is, you will probably drive Renault and one or two others away.
"So, you have to do what is right for the sport rather than what is right for an individual manufacturer.
"We cannot afford to not get 2016 right. We need to get rid some of the gadgetry and make the driver drive the car.
"The amount of communication going on in terms of energy management, and so on, is too much.
"We need to reduce that and get the drivers driving the car."
NO DESIRE FOR SPENDING WAR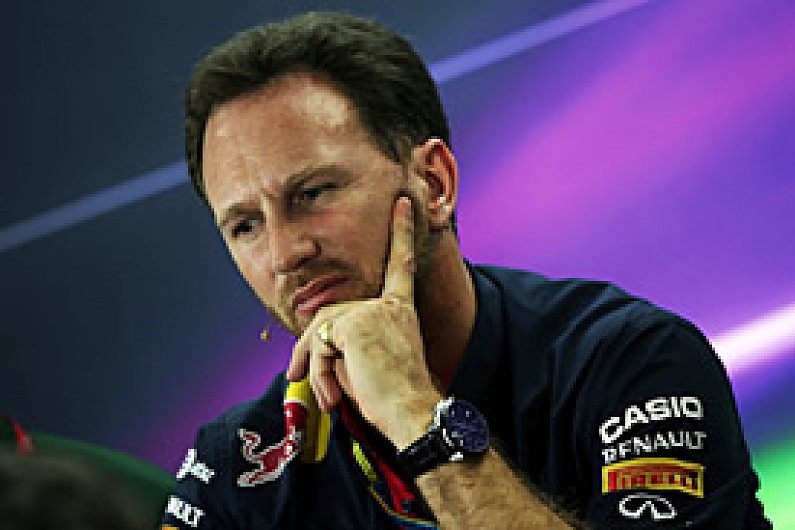 Horner believes that standard energy recovery systems would reduce costs, which would be good for both manufacturers and customer teams.
He also believes it is a much better route for F1 than opening up development of the current power units completely, the other path mooted amid frustrations that Mercedes is blocking a relaxing of the current engine freeze rules.
"Basically we have a choice: we can either say 'open everything up for 2016 and spend what you like and go for open development'," Horner said.
"I don't think any of the manufacturers have an appetite for that, and you will probably lose one or two if you go that route.
"Or you say 'let's try to grab a hold of costs and try to do something that still allows competition, but is far more contained and responsible in what it is providing to the customer as well'.
"To me it seems a far more logical route to go.
"Of course it is not going to be popular with everybody but if you look at it overall it would be better for F1."