Ferrari is accustomed to batting away rampant speculation about Fernando Alonso's Formula 1 future, but its relationship with the Spaniard has reached a defining moment.
The tensions that emerged in Singapore - as Alonso spoke of factions trying to damage him and Ferrari by fuelling rumours of his departure - point towards a change of mood inside the team after months of insisting all was united.
Where once Alonso was destined to end his career at Maranello, the situation is now less clear cut.
A NEW CHAPTER FOR THE PRANCING HORSE
With stalwarts Stefano Domenicali and Luca di Montezemolo departing during 2014, Ferrari's political situation is very different.
The arrival of new team principal Marco Mattiacci, allied to fresh impetus from new Ferrari chairman Sergio Marchionne, has manifested itself in a steely determination to get back to the front of F1.

Marco Mattiacci: Leading Ferrari out of the darkness?
This leaves no room for sentimentality, no reason to keep doing things because that is how they were done in the past, and certainly no time for passengers who are not fully committed to the cause.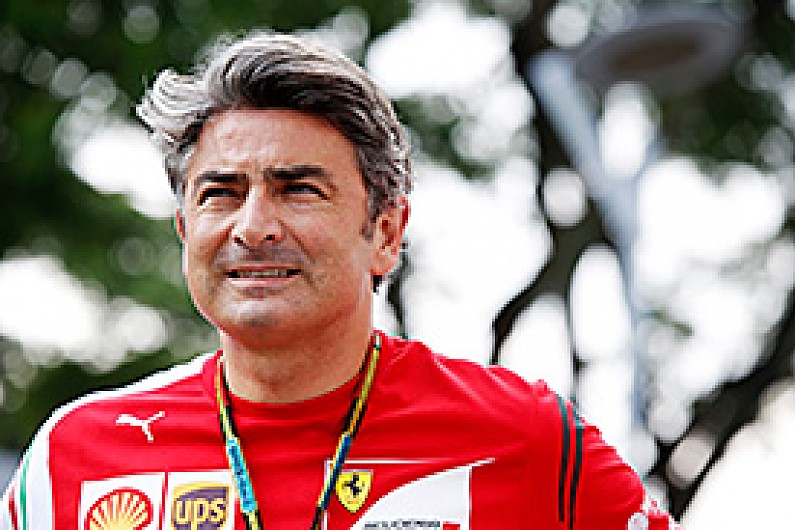 That commitment aspect has emerged as a key factor.
In Alonso, Ferrari knows it has one of best F1 drivers there is, perhaps the best. But Ferrari needs more than just his brilliance right now.
Amid the changes, there is a sense that Ferrari needs convincing Alonso's heart is in pushing for long-term success together - not simply treading water until he has a winning car or a better offer comes up elsewhere.
Marchionne himself made clear, in reference to di Montezemolo, that nobody at Ferrari was indispensable, and his words now ring true of Alonso too.
"When the company changes its mind, or at least when objectives aren't shared anymore, things change," he said.
There is talk of unease about excessive demands from Alonso amid contract extension talks.
Suggestions too of irritation that Alonso has been evaluating what else is on offer at a time of renewed Ferrari efforts.
UNDERACHIEVING ON TRACK
Ferrari and Alonso do want the same thing: to win together.
Yet there is understandable frustration from the Spaniard that Ferrari's on-track performance has let him down again in 2014.
His manager Flavio Briatore, who says Alonso is now "used" to Ferrari's struggles, admitted at the Italian Grand Prix that the time had come for the team to step up.
Asked whether there was interest in accepting an offer from McLaren, Briatore told AUTOSPORT: "I believe he was already at McLaren... I don't think it was a perfect combination. But you never know, people can change.
"Fernando wants to win and wants to have a competitive car.
"Ferrari have everything to win. Di Montezemolo has done so much to boost the finances of the team, now the people inside the team need to get their act together."
PARTNERSHIP NOT DOOMED
Frustration on both sides does not automatically mean their relationship is doomed.
Yet there is a sense that the time is fast approaching for a mutual decision to be taken: renew their commitment to each other or agree to go their separate ways.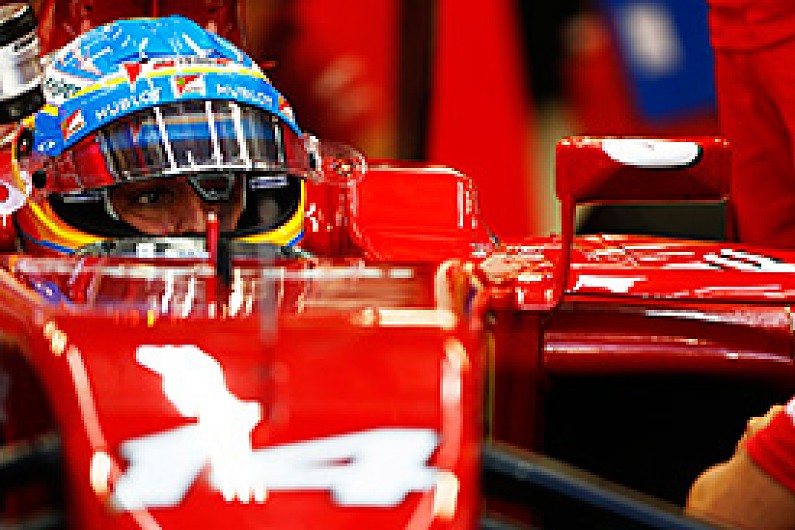 There is no automatic way out for Alonso. Several sources with good knowledge of the situation have made it clear that his contract is watertight, with no performance clauses that would allow him to walk.
But it is also unlikely that he would be forced to see out his contract if both parties decided they would be better off apart.
The situation is especially critical because Alonso's current deal runs until the end of 2016, while Sebastian Vettel - who many suggest is Ferrari's number one target - could be available after '15.
DECISION TIME
Not even Alonso and Ferrari bosses currently know what the outcome of the next few weeks' critical talks will be.
A new deal beyond 2016 and a renewed enthusiasm to make Maranello great again together is not impossible.
Equally there could come an acceptance that it is time to part, leaving Alonso to move to a rival in 2015 or '16, or perhaps forced to take a sabbatical.
Even Briatore, the man who has guided Alonso's entire career in F1 and knows well how paddock politics work, admitted it was impossible to predict what is going to happen.
"I don't have the crystal ball," he said. "I just see now - and Mercedes are up there."

Autosport has produced a standalone special magazine to celebrate our 70th birthday. All current print subscribers will receive a copy for free. To order your copy of the 196-page Autosport 70th Anniversary issue, please go to: autosport.com/autosport70th