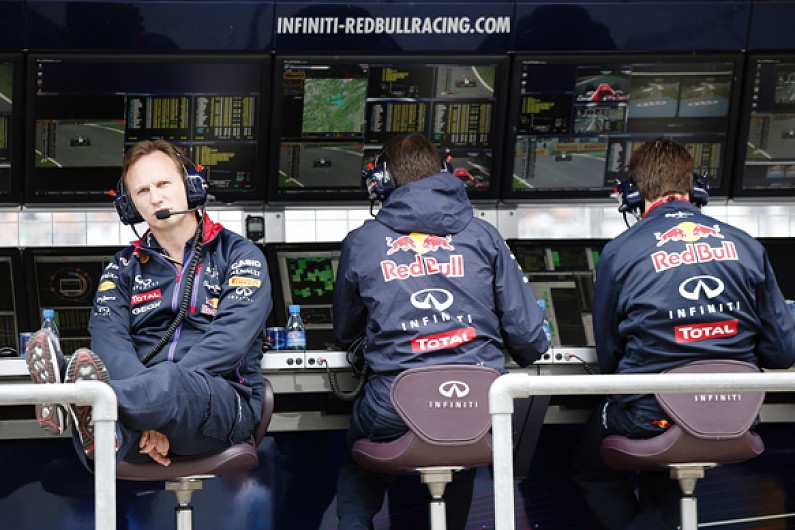 The FIA confirmed on Thursday that Formula 1 teams are now banned from all forms of radio transmission that help with car or driver performance, as revealed by AUTOSPORT.
Following discussions at last week's F1 Strategy Group meeting, the FIA was asked to look into ways of limiting radio discussions as part of a push to make drivers work harder.
F1 race director Charlie Whiting has now written to teams to make it clear that there will be a dramatic cut in what teams are allowed to say from now on.

Prost: Radio messages hurting F1's image
In a technical directive that was sent to F1 teams on Wednesday night, he said that no conversations will be allowed that assist a driver with his speed.
This means, for example, advice from the pitwall on where laptime is being lost and where a team-mate is doing better, such as has been common at Mercedes, will now be illegal.
The change is being implemented through a strict enforcement of Article 20.1 of F1's sporting regulations which states: "The driver must drive the car alone and unaided."
The message issued to the teams read: "In order to ensure that the requirements of Article 20.1 of the F1 sporting regulations are respected at all times FIA intends to rigorously enforce this regulation with immediate effect.
"Therefore, no radio conversation from pit to driver may include any information that is related to the performance of the car or driver."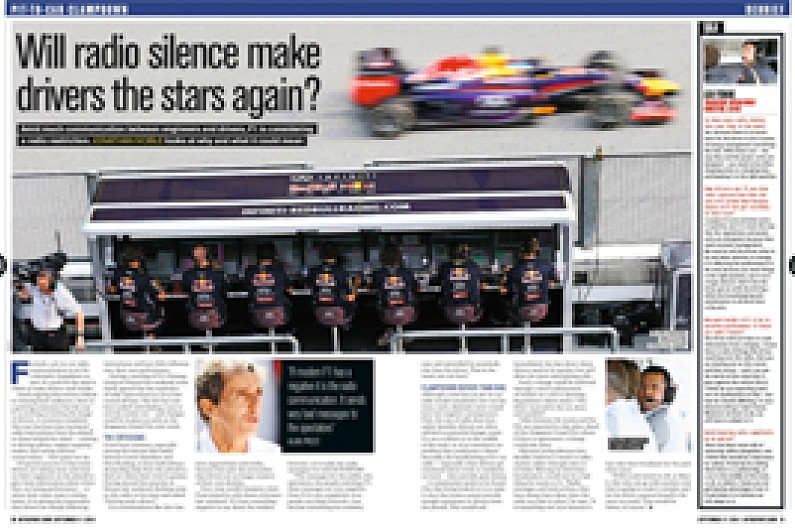 "FIA should also remind you that data transmission from pit to car is specifically prohibited by Article 8.5.2 of the F1 technical regulations."
The enforcement of the article still leaves the way open for teams to advise drivers on pitstop strategies, plus safety issues.
It will also ensure that the dramatic radio conversations from drivers, which have proved popular with fans, remain.
This week's AUTOSPORT magazine - available online and in shops now - includes a comprehensive analysis of the issues surrounding F1 radio messages and the new restrictions
Autosport has produced a standalone special magazine to celebrate our 70th birthday. All current print subscribers will receive a copy for free. To order your copy of the 196-page Autosport 70th Anniversary issue, please go to: autosport.com/autosport70th