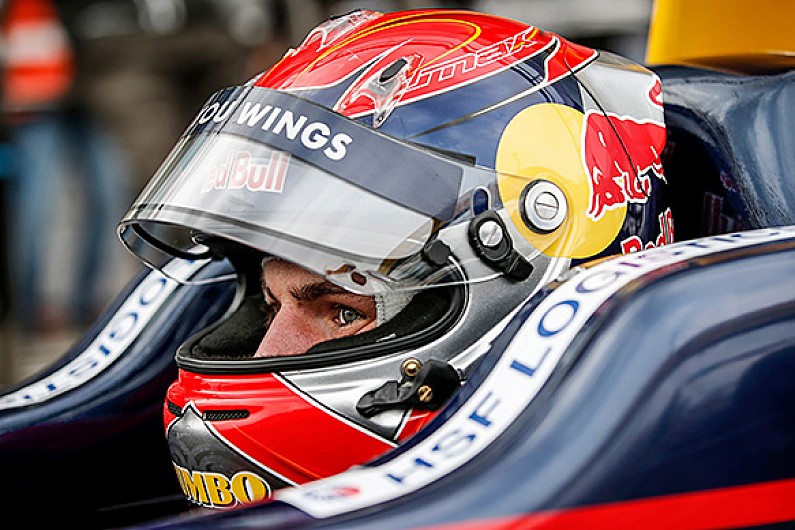 AUTOSPORT's junior single-seater expert MARCUS SIMMONS has covered 2015 Toro Rosso Formula 1 signing Max Verstappen in European Formula 3 this year.
He explains why he is convinced Verstappen can cope with the leap into F1 as a teenager.
Max Verstappen is the most exciting driver to come along in a generation.
That doesn't mean to say he's the best - yet. Just that whenever he drives, there's electricity in the air.

Verstappen to race with Toro Rosso in 2015
When you're standing trackside, sometimes it's hard to appreciate individual talent in a Formula 3 car. But that's not the case with Verstappen, who seems so much at one with his machine that it's like watching a kid flinging a BMX bike around an off-road course.
Pau was the extreme. On a street circuit that the 16-year-old Dutchman had never seen, he was throwing his car around from the first laps of free practice.
There's a little chicane at Pau, just before the flat-out sweepers to the start-finish line. It has a downhill approach through a right-hand kink, through which Verstappen would be powersliding his car before stamping on the brakes for the chicane, the arrest of momentum instantly flicking the back end around to give him a perfect trajectory through the left-handed chicane entry.
It showed an audacity that sent shivers down the spine and, wherever you watched on the circuit, Verstappen's approach was eagerly anticipated.
Some have idly speculated that the form of championship leader Esteban Ocon and Verstappen - rookies both - means that this isn't a strong year for European F3.
This is utter nonsense, with many seasoned experts - engineers, team managers, driver coaches - reckoning it's the best crop we've had for years. Tom Blomqvist, in a seat that at last has given him the opportunity to show his talent, has been the star of the returning F3 'veterans'.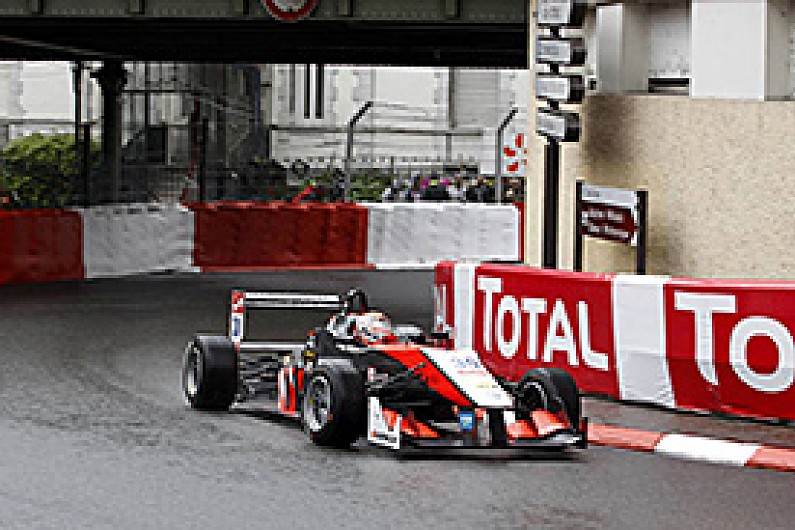 And you only have to look at the struggles of Felix Rosenqvist, Lucas Auer and Jordan King - all drivers who in any normal year would have been worthy title protagonists (as indeed Rosenqvist was in 2013) - to keep up with Ocon and Verstappen to realise that this is a truly special year for talent.
Forget his age. Verstappen will not be out of his depth in a Formula 1 car.
His F3 form has shown that he has absolutely no time for preconceived wisdom of what should or should not be possible, and he will translate this into any machine he cares to slide himself into.
Many reckon they've been watching a future multiple world champion in action this year. Then again, many said the same about his dad. But what is without doubt is that - at the very least - Max Verstappen's progress will be spectacular.
To an outside world that is bored by F1's corporate image, a soon-to-be-17-year-old with a totally fearless character - who's thoroughly personable and sometimes outspoken to boot - will be a breath of fresh air.
F1 doesn't need a 64-year-old Italian to revive itself in the public eye. It needs young stars like Max Verstappen.