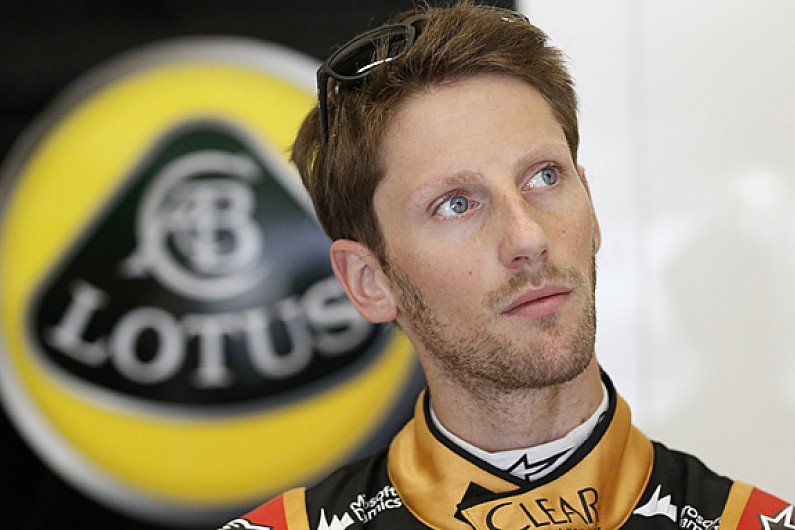 Romain Grosjean has stressed that his "love" for the Lotus Formula 1 team alone won't be enough to keep him at the team next year.
The Franco-Swiss driver is highly-regarded by several teams following his strong performances in the second half of 2013.
When Pastor Maldonado's seat for 2015 was confirmed during the German Grand Prix weekend team principal Gerard Lopez was hopeful that Grosjean could be convinced to stay on.
But Grosjean is not sure if Lotus will be in a position to win races next year, which is his priority when thinking about his future.
"I love the team, I love going to Enstone and I love the atmosphere, but at the end of the day what you want is to win a race," he told AUTOSPORT.
"The thing I'm certainly sure of is that next year is going to be better than this year for the team.
"The way the team is working and the way everything is in place means that it will be good but I don't know if it will be better than 2012 or 2013.
"They will be able to score points more and fight sometimes for good results."
When asked if he felt he owed it to the team to stay on, he said: "No. I am thinking about the future.
"You have to put two and two together and see what it is going to bring you."
While the anticipated switch to Mercedes engines will give Lotus a boost in performance, Grosjean insists it's difficult to be sure of what level the team will be operating at in 2015.
"We know our pace deficit and we know, if we swap engines, what it's going to bring, then we know which area we have to work," he added.
"That's our process at the moment; where is the problem, how can we do better, why don't we get the gain or loss we are supposed to have?
"So I don't really want to think about what is or isn't possible next year, I just want to do as well as I can."