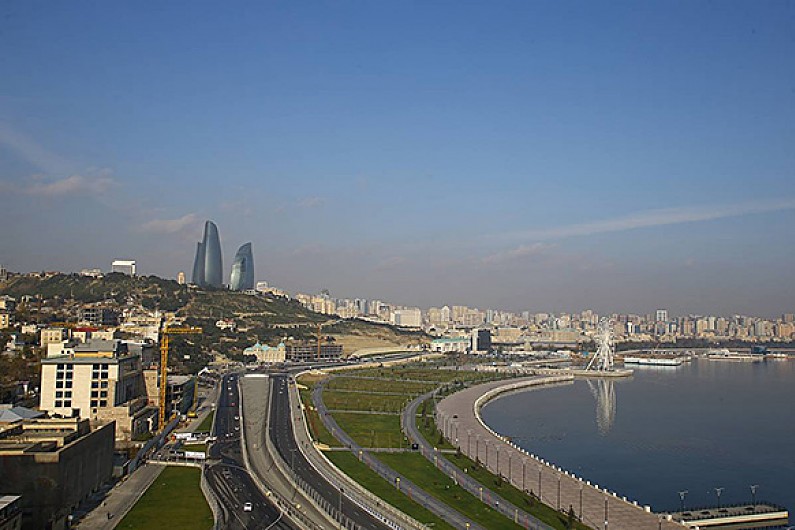 Azerbaijan has confirmed that it will host the European Grand Prix in 2016, after signing a deal with Formula 1 boss Bernie Ecclestone.
Although there had been some hope of the race in Baku getting on to next season's schedule, event organisers announced on Friday that plans had been put back one year.
Azerbaijan's Minister of Youth and Sport, Mr. Azad Rahimov said: "I am delighted to officially announce that we have signed a contract to bring Formula 1 racing to Baku in 2016.
"Our location at the crossroads of eastern Europe and western Asia is a new frontier for Formula 1 racing.
"Azerbaijan is a modern European country that has established a reputation as a centre of sporting excellence.
"The deal to bring Formula 1 racing to Baku is a very significant new chapter in our ongoing success to attract the world's largest sporting events to our country."
The Baku race will take place on a new street circuit that is being designed by Hermann Tilke, with the pits and start/finish straight being based around its iconic Azadliq Square.
Ecclestone added: "We are very happy that Baku has joined the Formula 1 family. This will be a street race, which will pass through interesting and picturesque parts of Baku.
"The event will meet the current Formula 1 criteria."