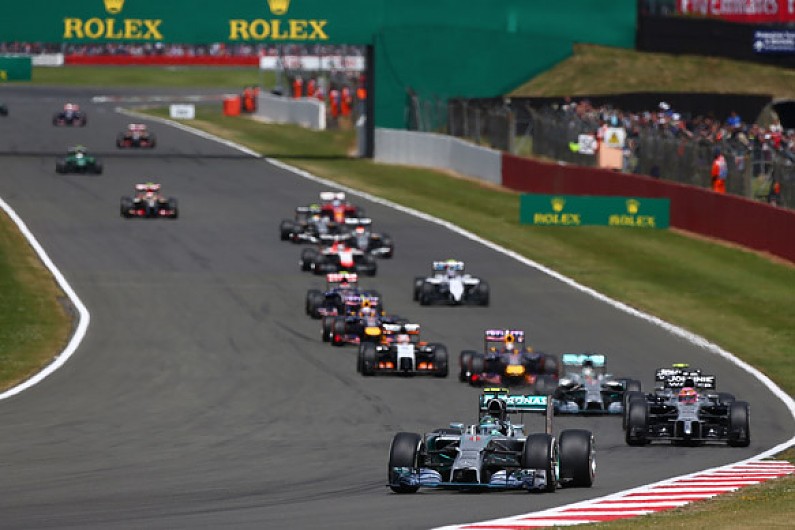 Formula 1 teams have all removed their FRIC suspension systems for the German Grand Prix, ending fears that the weekend could be overshadowed by protests.

Despite not all squads confirming their intentions ahead of the opening day of practice, the FIA's technical delegate Jo Bauer clarified on Thursday night that no team was running with the concept.

In a technical report issued after scrutineering, Bauer said: "I can confirm that no car is fitted with a front to rear linked suspension systems of any sort."

The decision by everyone in the pitlane to not run FRIC removes the prospect of any team opting to protest a rival, with the FIA having made clear last week that it believed the system could be challenged under the moveable aerodynamic devices rules.

Despite the entire grid removing FRIC to bring a swift end to the controversy, Sauber team principal Monisha Kaltenborn believed the matter should not have come up at all at this stage of the season.

"For me the whole discussion, it is a very wrong image that we are creating - which worries me," she said.

"We all entered with whatever [FRIC] device this year and in the middle of the year we decide it is not right.

"I don't know if it is frustration. It is a certain incompetence or capability of the sport to look stable and clear. It is the governing body that is responsible for the rules, and to monitor the rules and see if they are adhered to do or not.

"It is not the governing body's fault if we are developing our systems, so maybe we have to move more towards rules that don't allow these kinds of things in the first place."

IMPACT UNKNOWN

Most F1 drivers and teams were unsure about the impact of the FRIC removal on the overall competitive order, with the device worth around four tenths of a second per lap.

When asked what impact the de facto ban would have, Fernando Alonso said: "Nothing really. It is a system that has been on F1 cars for some years now and there is not a big implication in terms of driving style or anything that can change the behaviour of the car. It is like changing from soft to medium tyres.

"OK, you will go a little slower and some teams will adapt maybe a bit better but we will not see a Marussia on pole position or something like that. It is just a couple of tenths for everyone."

Red Bull's Daniel Ricciardo was more open, saying he hoped the change would hurt Mercedes more.

"We'll see. The thought of it is nice - that maybe Mercedes had a really trick system and will lose out more than us," he said. "But we'll see what really happens on track.

"In saying all that, I don't think it's going to be a change that will cost a second in lap time. I think it will be a tenth or two tenths. Maybe it will make them faster..."