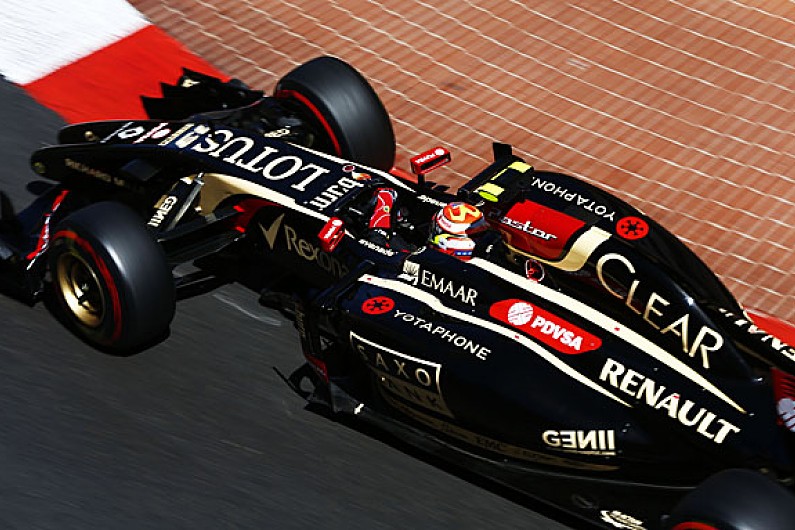 Mercedes has agreed to supply Lotus with Formula 1 engines from 2015 in a move that should help the team's current supplier Renault focus on Red Bull, AUTOSPORT has learned.
Lotus has been in talks with Mercedes for several weeks following a frustrating start to the 2014 campaign.
And although the final details of the contract, and especially the early parting of ways for Lotus and Renault from what was originally a long-term deal, are still being finalised, the switch is understood to be a formality.
While the move is set to leave Renault with only three teams in F1 next year, the French car manufacturer believes such a situation would not be a negative.
In fact, just a week after Red Bull suggested Renault's F1 form had been compromised by it trying to treat all of its customers equally, the loss of Lotus could allow it to be more focused on its main works team.
Renault's head of trackside operation Remi Taffin said: "I think it [working with three teams] makes life easier for Red Bull to go towards what they wish, and there is no downside for anyone.
"The gap between these teams and how they operate, if the big one [Red Bull] is going forward, maybe at a higher rate, I think it will pull the rest up."
Taffin also made it clear that there would be no budget issues even though Renault could lose income from the Lotus deal.
"If it is three teams next year, it will be less of an income from customers, but not at a level that it will prevent us from doing the job we want to do next year or the year after," he said.
"If anything, Renault [car company] would cover this and would even help more than that to help Renault Sport to get back to the top.
"I don't think it will affect a lot our operation."
In the longer term, Renault looks set to be back up to four partner teams anyway, with the potential new outfit Forza Rossa being based around a supply deal from the French car manufacturer.