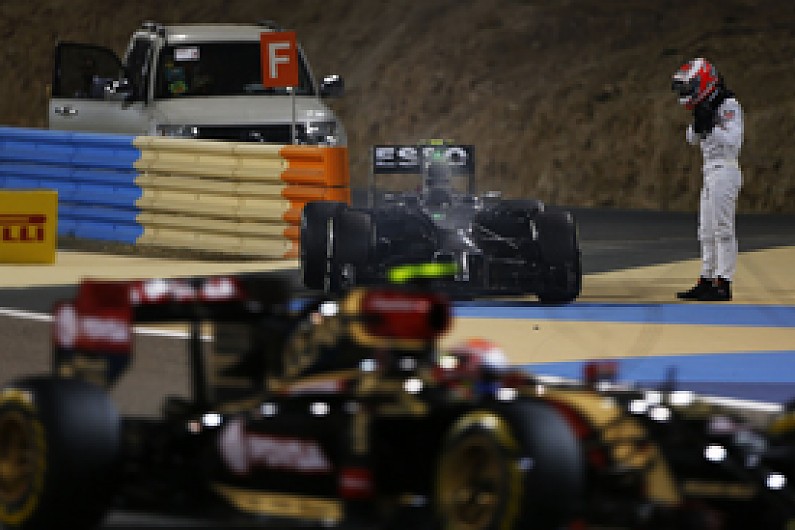 Jenson Button has revealed an experimental set-up caused the clutch issue that wrecked the McLaren Formula 1 team's Bahrain Grand Prix.
The Woking team discovered problems with the clutches on both cars during the late-race safety car period in the Middle Eastern night race earlier this month.
McLaren tried to alleviate the issues by adjusting settings, but ultimately suffered two costly non-finishes.
Magnussen retired behind the safety car, while Button stopped shortly after having been fifth at the restart.
"We tried something over the weekend and didn't realise it would have the effects it did. That's why we had the clutch issues," Button told reporters in the build-up to this weekend's Chinese Grand Prix.
"It's alright because it's not something that just happened. We know the reason for it and we knew the reason during the race, which was a bit of a pain.
"We're trying to improve all the time, even half a tenth makes such a big difference for the way the grid is, so you're trying things.
"It's not that we massively risked something, but it was a knock-on effect that created the issue."
Button said he had been surprised by how competitive McLaren was in Bahrain and hopes an update package for this weekend's race in China will allow his team to overhaul Force India for second spot in the constructors' championship.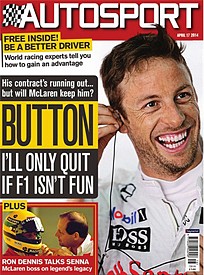 "We hope the car will remain strong because we didn't expect to be quick in Bahrain," he added.
"It's a style of the circuit where we have some weaknesses with traction, [so] we were surprised to be where we were.
"We weren't quickest, but nobody for a long time is going to get anywhere near the Mercedes.
"We're not in a bad position and this [China] is a circuit I really enjoy.
"We're very good at setting the car up here - even last year we were fifth with the car we had, and I think in terms of executing strategy, if we do that we have a chance of fighting for a podium here."
This week's AUTOSPORT magazine features an in-depth interview in which Jenson Button reflects on his career so far and what his F1 future might hold after his milestone 250th grand prix