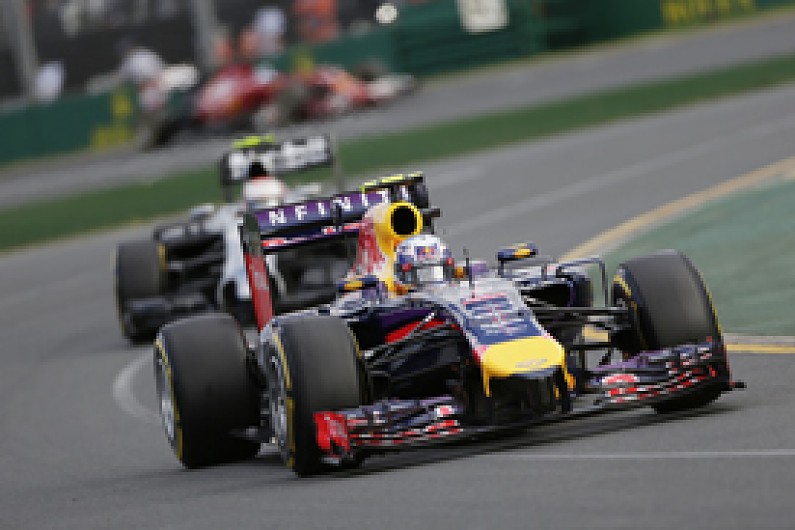 Red Bull claims that new evidence has come to light that will boost its Formula 1 appeal case hearing against Daniel Ricciardo's Australian Grand Prix disqualification.
The FIA's International Court of Appeal will meet on Monday to discuss Ricciardo's exclusion from second place in Melbourne over a breach of the fuel-flow regulations.
Ricciardo was thrown out after the fuel-flow sensor on his car indicated that he had consistently breached the maximum 100kg/h fuel-flow limit.
Red Bull argues, however, that the fuel-flow sensor was not providing satisfactory readings and that, with its accuracy drifting, it had no choice but to use its own data instead.
The team is confident that it can prove that it was within the maximum fuel allowance - as well as show that there are ongoing problems with the fuel sensors.
Plus, with the team desperate to get as many points as it can to keep the gap to pacesetter Mercedes manageable before it delivers car improvements, it knows how important winning the appeal is.
Team principal Christian Horner said: "Those points are vital. Every point is vital.
"We have got a very strong case. As more races have progressed, issues have become more evident - and new evidence has come to light, new understandings have come to light.
"So hopefully we can present our case fairly and get our second place back that Daniel deserves from Melbourne."
Red Bull has declined to elaborate on what the new evidence is, but it may relate to an increased understanding of why there has been a spate of issues for itself and sister team Toro Rosso in the first three races of the season.
If the team can prove that there are issues with the fuel sensors that were not clear to the FIA before the start of the season, then it may have a stronger argument.
Red Bull also claims that a technical directive issued by the FIA in early March outlining when teams would be allowed to base readings on their own data holds no regulatory value.
It argues that it therefore fully complied with the regulations regarding fuel-flow limits.
TODT STANDING FIRM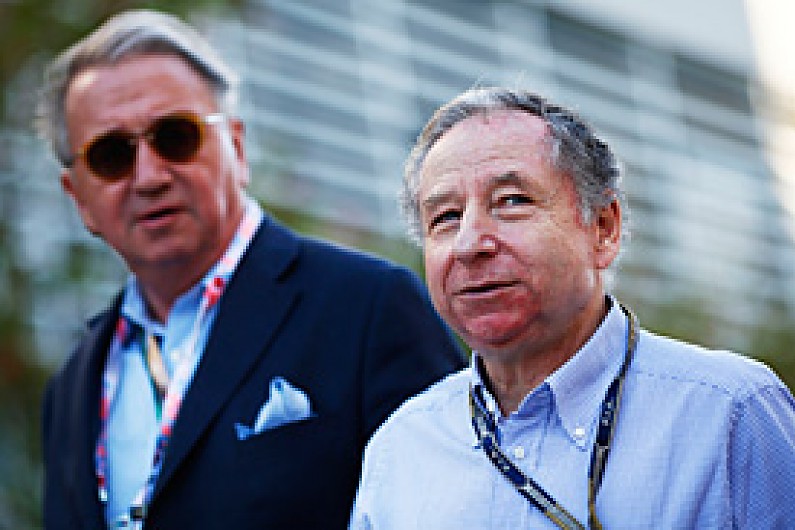 The FIA remains adamant, however, that it has complete faith in the fuel sensors that are supplied by British company Gill Sensors.
Speaking in the Bahrain Grand Prix, FIA president Jean Todt said that having fuel sensors was essential, and that breaches had to be treated in the same way that breaking F1's bodywork regulations would be.
"There is a rule, and you need to respect the rules," he said. "I would not have any problem not to have a fuel-flow meter. But the only problem is it would be like making one engine with a free capacity.
"The only way to limit the power of the engine is to have a flow meter that is controlled by the FIA.
"It is like the floor [of the car]. You have a dimension, and if your floor is not corresponding to the normal dimensions you are excluded."
Autosport has produced a standalone special magazine to celebrate our 70th birthday. All current print subscribers will receive a copy for free. To order your copy of the 196-page Autosport 70th Anniversary issue, please go to: autosport.com/autosport70th