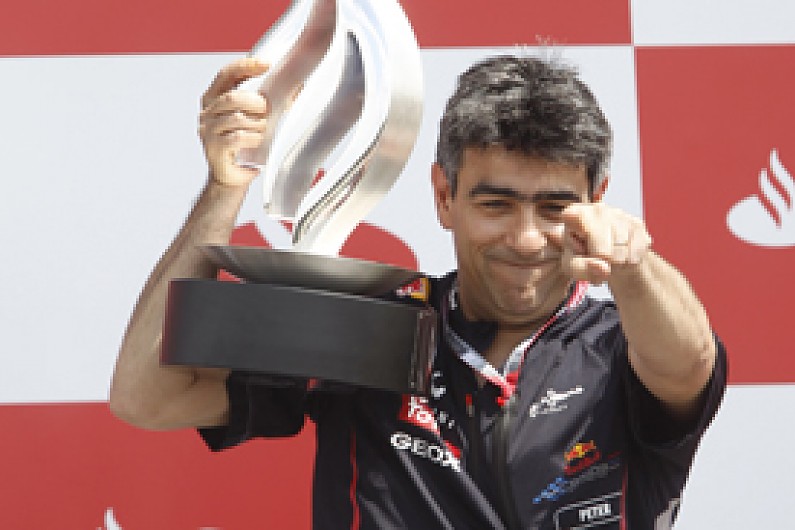 The Red Bull Formula 1 team has appointed Dan Fallows as its new head of aerodynamics, a role formerly held by McLaren-bound Peter Prodromou.
McLaren announced last year that it had secured Prodromou's services, but said at the time that it was content to wait until Red Bull released him as his contract with the reigning champion squad ran until 2015.
A Red Bull statement said Prodromou had now "commenced a period of gardening leave", adding "we would like to thank him for his valuable contribution during his time with the team."
Fallows had previously been a team leader in Red Bull's aerodynamics department, and returns to take the top job after a short period away.
McLaren managing director Jonathan Neale recently told AUTOSPORT that its pursuit of Prodromou was about ensuring the team's future competitiveness rather than a reaction to its poor 2013 season.
"As a management team we were already talking about - to use a football analogy for a second - whether the 'first team' was where it needed to be for the future," said Neale.
"We had started when we started to look at people like Peter Prodromou and stuff like that. We were already heavily into those conversations before [the 2013 problems].
"I'm not going to say that last year wasn't a catalyst for many things. We're just using that as an opportunity to reset the business and reset the organisation, and also behind the scenes try to focus on some things for the future.
"How can we do Formula 1 differently? How can we bring that McLaren fresh approach, the things we have historically, being pioneers of Formula 1?
"We'd like to be pioneers again."