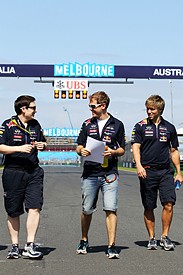 Sebastian Vettel says he is far from downbeat about his Formula 1 title chances this year, despite bracing himself for a tough start at the Australian Grand Prix.
The reigning world champion believes Fernando Alonso and Ferrari's 2012 championship bid - when the Spaniard recovered from a dismal winter to run Vettel close for the title - proves what is possible.
With his Red Bull outfit on the back foot after a troubled pre-season testing campaign, Vettel knows it is unlikely he will be battling favourite Mercedes at the front in Melbourne this weekend.
However, he believes the potential rate of improvement that Red Bull is capable of gives him a chance to get back in the championship fight.
When asked ahead of the Australian Grand Prix if he was writing off his title chances, Vettel said: "I think that is not fair to say, because it is a long year.
"I think our pre-season testing, our preparation, hasn't been ideal. We are not in the best position for this race, but it is a different story when we talk about the championship.
"There is a long way to go. Two years back Fernando was on grid with 1.5 seconds to pole and very close to beating us for the title at the very last race. So anything can happen.

Why 2012 was Alonso's greatest season
"That is why this race is important just like any other one. There are a lot of races this year."
'NOT OUT THERE JUST TO MAKE IT AROUND'
Vettel concurs with his rivals over the level of uncertainty about the true competitive order, so is eager to get some answers this weekend.
He says he wants to push for the best result possible rather than play it safe and hope to pick up some lucky points.
"I think generally at this stage it is impossible for all of us to know what to expect, what the racing will be like, how it will feel in the car, and how many cars will cross the line," he said.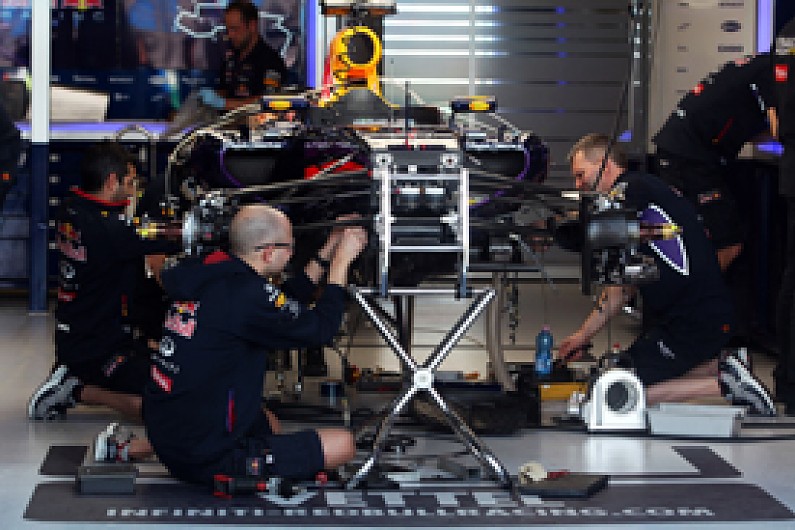 "We had problems and others had a lot of problems during the tests so it is difficult to get any expectation for most of us.
"But it is a long season. I am going out there not trying to just make it around. I am going out there to push to the maximum and do the best we can.
"Then we will see where we are and how far we get. The target is to finish and the target is to finish in the best possible position.
"We are a strong team. We have a lot of good people on board with a lot of strong resources. We should progress as the season goes on."
Follow the Australian GP weekend as it happens with AUTOSPORT Live from 1am UK time on Friday March 14