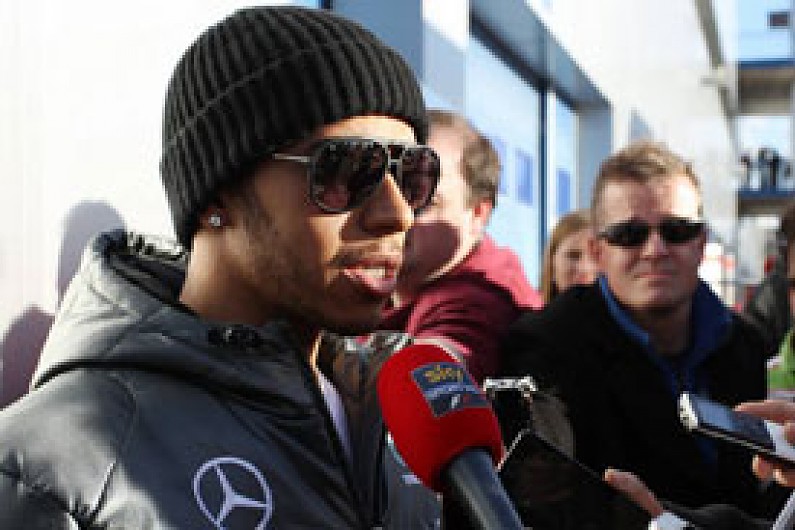 Lewis Hamilton has dismissed the perception that the 2014 Formula 1 regulations will prove more suited to his Mercedes team-mate Nico Rosberg.
Mercedes looks set to begin the season as title favourite following its strong performance in testing so far.
The latest F1 technical rules, with their emphasis on fuel management and the potential for increased tyre wear due to the turbocharged V6 engines' torque characteristics, have been tipped as a chance for Rosberg to shine.

Opinion: Will quick-thinking prevail over super-quick?
But in an exclusive interview with AUTOSPORT's sister magazine F1 Racing, Hamilton argued that the perception that his team-mate was the more cerebral and harder-working of the pair was unfair.
When it was suggested to him that Rosberg was a driver well-suited to the 2014 rules' demands, Hamilton replied: "I haven't got to that part yet. All I'm thinking about right now is driving better than I've ever driven before.
"It's strange in this sport. Last year at some races Nico might have spent half an hour to an hour longer than I did with the engineers, but I'd usually cover the same amount.
"He just took longer to cover it.
"Because he stayed an extra hour, people said: 'Oh, he's working harder.'"
Hamilton admitted that maintaining an intra-team upper hand was always extremely difficult.
"With the amount of data that's available from both cars there's no advantage you can keep," he said.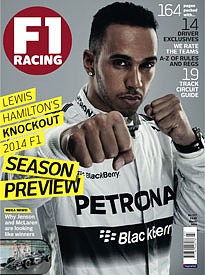 "You have to just try to stay one step ahead because you know that information is going straight to your team-mate. And vice versa, of course."
HAMILTON VERSUS ROSBERG SO FAR
* Hamilton outscored Rosberg by 189 points to 171 in their first season as Mercedes team-mates
* Rosberg took two victories (Monaco and Britain) to Hamilton's one (Hungary) in 2013
* Hamilton claimed five pole positions in 2013 compared to three for Rosberg and topped the intra-team qualifying battle 11-8 over the year
* The only time Hamilton has been beaten by a team-mate over an F1 season so far was when Jenson Button outscored him 270-227 at McLaren in 2011.
F1 Racing's 2014 season preview issue, including PETER WINDSOR's Lewis Hamilton interview and a host of other exclusives, is on sale from today