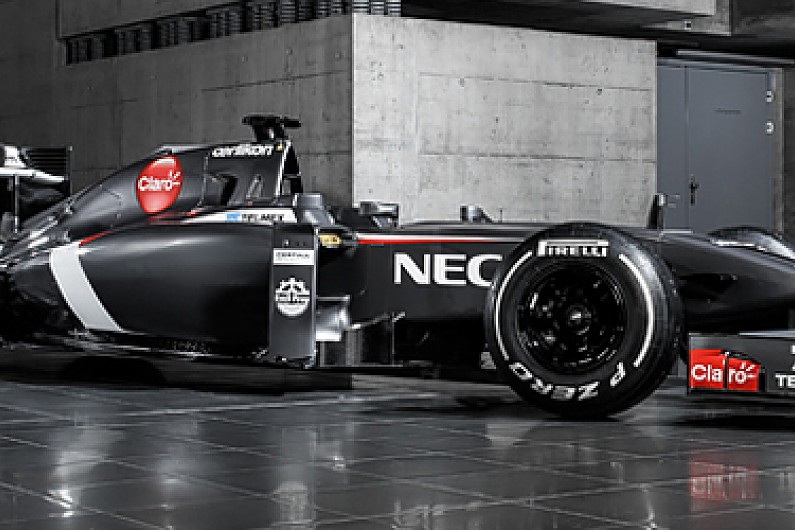 Sauber has revealed its 2014 Formula 1 car, the Ferrari-engined C33, through a digital launch.
The new Sauber will make its public debut on the first day of pre-season testing at Jerez on Tuesday, and it is hoped the car will allow the team to build on its strong end to last season.
Adrian Sutil and Esteban Gutierrez will race the C33 and chief designer Eric Gandelin is confident about the work the Swiss team has put into it.
"The radical changes to the technical regulations for 2014 mean that it's even harder than usual to make predictions for the new season," said Gandelin.
"We know what kind of package we've put together here and we are happy with what we have achieved, but it is difficult to forsee what shape our rivals are in."

Gallery: 2014 F1 designs so far
Gandelin added that Sauber has made allowances for the possibility that significant changes will be made as teams build up experience with their 2014 cars.
Because of the major alterations to the regulations, which are built around the new 1.6-litre V6 turbocharged engines, the rate of development during the year is expected to be high.
"The path we have followed with the design of the Sauber C33-Ferrari allows us maximum flexibility, so that we can react quickly," said Gandelin.
"It is also clear that reliability will be an important factor in the first few races in particular."
"So this is an area which we have given very high priority."
How do you think the Sauber C33's looks compare to the other 2014 F1 cars revealed so far? Join the debates on the AUTOSPORT Facebook page and in the forum