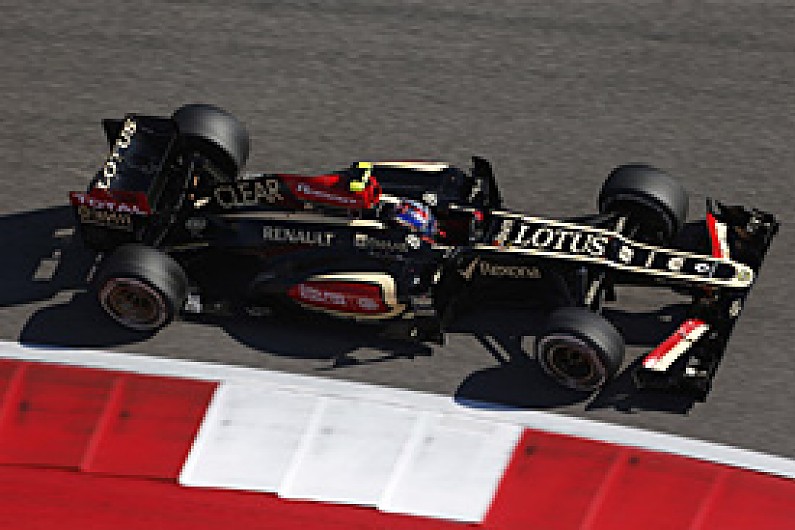 Lotus now has in place the financial platform it needs to avoid the struggles that blighted its 2013 Formula 1 campaign, reckons team boss Eric Boullier.
The Enstone-based team endured a troubled time last year despite ending the season as Red Bull's closest challenger for victories.
Money concerns surrounded the outfit for months, and Kimi Raikkonen turned his back on the outfit because he had not been paid.
But although the team's 2014 has not got off to the best start, with the outfit due to miss the first test at Jerez, Boullier says behind the scenes things are much better.
"The target is clear: we can't have another year like 2013 and we don't want this," Boullier told AUTOSPORT.
"We want to bring stability over the long-term for this team. With the shareholders we went through a lot of discussions and decisions, and a restructuring process over the last weeks.
"I think that the team is in good shape now definitely with some guarantees over the operational finance needs.
"I think now at least for 2014 and a little bit beyond, the team now can stabilize. We can bring a little bit of quietness, so not being as intense but still performing.
"I know where we are now today with the car and we will still be fighting, hopefully for some podiums this year."
The team has undergone a management reshuffle over the winter with CEO Patrick Louis being replaced by Matthew Carter, a close ally of minority shareholder Andrew Ruhan.
Lotus' lengthy discussions with Quantum Motorsports are ongoing, while on Monday it announced a fresh sponsorship deal with financial institution Saxo Bank.
Pastor Maldonado's arrival, and with it the valuable sponsorship from PDVSA, has also boosted the coffers.
Boullier said that one of the biggest positives heading in to 2014 is that the team knows the exact budget it has to play with.
"We have an operational guaranteed budget this year, which is a big difference," he said.
"It means we will be on our own financially and we have a much stronger shareholder structure and some new sponsors. We need to make sure that we are sustainable as much as we can."