Formula 1 teams have overwhelmingly rejected the proposal to make a minimum of two pitstops mandatory rule for 2014.
Yesterday's meeting of the F1 strategy group and F1 commission led to a raft of rule changes being revealed by the FIA, including double points being awarded for the season finale, permanent driver numbers and a 2015 cost cap.
Pirelli's idea to make at least two pitstops compulsory by restricting the use of the harder compound tyre to 50 per cent of the race and the soft to 30 per cent was discussed at the meeting.
But because such a change to the regulations would be so late, it would require unanimous support from the teams.
Sources have told AUTOSPORT that the proposal attracted very little support among teams amid fears that this would damage the racing.
Speaking before the decision, outgoing Mercedes team principal Ross Brawn had warned that the measure might not be right for F1.
"We could have regulations that say mandatory stops but as soon as you start messing about with the strategy from a management point of view... if you said 'what is wrong with it?', I couldn't tell you but intuitively I don't think it is right to have a regulated number of pitstops," he told AUTOSPORT.
"We have to have one at the moment because we have to run both compounds.
"As for regulating a number of pitstops, maybe it will work, maybe we have to try it but I am not a great fan."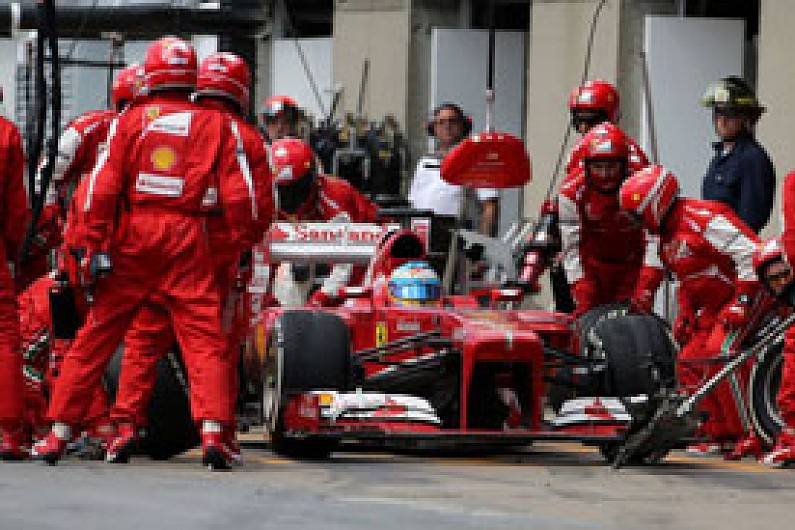 Pirelli had proposed the rule because of the heavy restrictions it has over testing, which will make it difficult to produce rubber guaranteed to deliver the two/three-stop races it has been tasked with creating.
The company has been given permission to conduct a three-day tyre test at Bahrain on December 17-19, with all 11 teams invited but only Red Bull, Mercedes, Ferrari, Force India, Toro Rosso and McLaren accepting.
This was however unrelated to the decision to reject the mandatory two-stop regulation.